Carrie Fisher & 6 Other Celeb Advice Columns We'd Like To See!
Written by Sarah Osman. Published: June 16 2016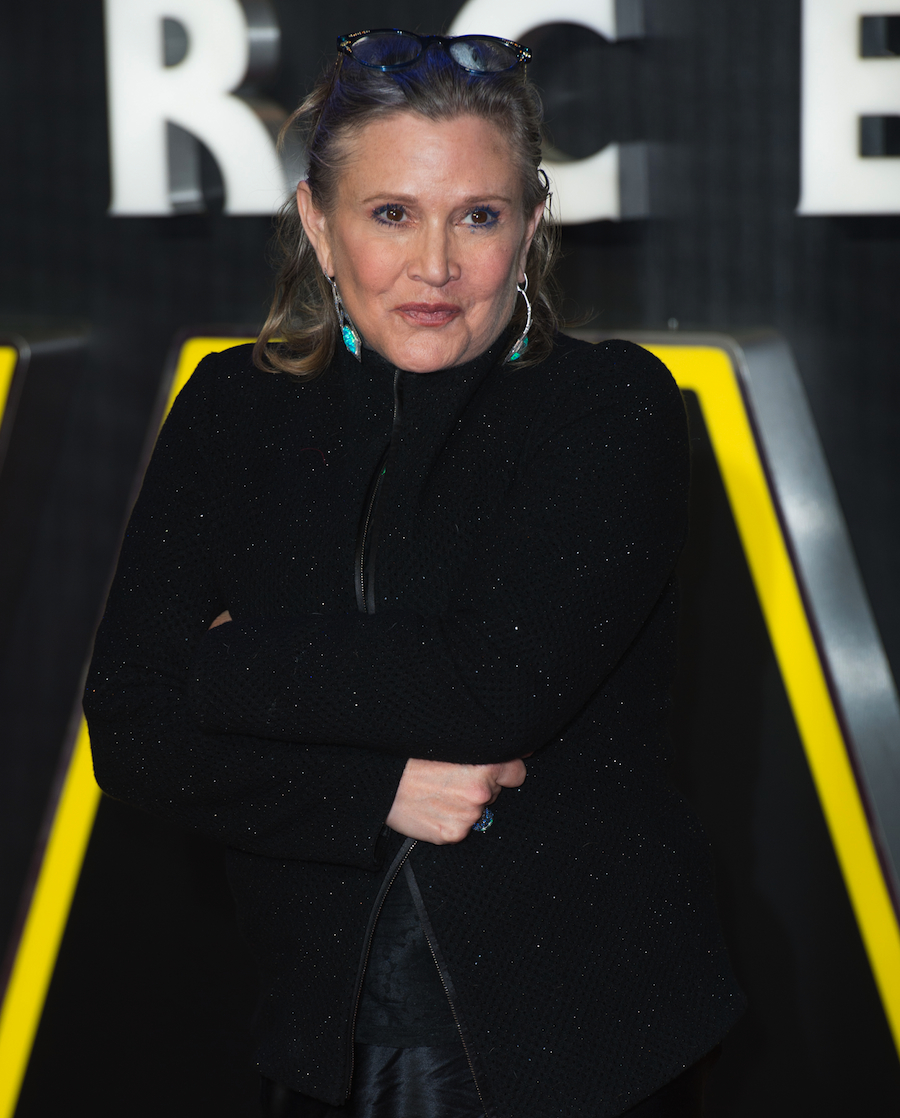 Just when we thought Carrie Fisher couldn't possibly be more amazing, she recently signed on to pen an advice column for The Guardian. Fisher explained that, considering her rather colorful life and the many experiences she has had, she should impart some of her wisdom to the younger generation. She specified that she is specifically looking for inquiries from those who are in the throes of their tumultuous youth, and that she really doesn't care if her audience judges her -- she's just trying to share her knowledge. You can check out Fisher's first articlehere and you can even send her a question of your own!
Considering how outspoken Fisher is (and how open she has been about her own struggles), she seems like the perfect celebrity to give helpful advice. However, I couldn't help but think of all the other celebrities who have faced trials and tribulations during their lives and could also offer some helpful words of wisdom. Here are five other celebrities I would like to see try their hands at writing their own regular advice columns:
Demi Lovato
Lovato is all about self-love and self-respect and has always been open about her own struggles with body image. She is the ideal role model since she has overcome these issues and has encouraged all of her fans to love themselves. Imagine how great it would be if she could help out those who are facing the same issues? While Lovato dolls out lots of love on her social media accounts, an advice column would give her a weekly platform to address specific questions and issues.
Jennifer Lawrence
Although Lawrence hasn't seemed to face as much strife as other celebrities (or at least she hasn't been as open about it), there is no doubt that she is a strong, fierce woman in a field dominated by men. Lawrence has fought for equal wages, strong roles, and is completely candid during interviews, which is a welcome and refreshing change. An advice column by Lawrence would probably be hilarious, as well as heartfelt. Lawrence would be the ideal person to dole out a little tough love, and help many others along the way.
Rebel Wilson
There is no denying that Wilson is incredibly funny on screen, but what many do not know is that she is also incredibly smart. She has a law degree from her home country of Australia, and much of her short-lived sitcom, "Super Fun Night", was based on her own life; she wrote and helped produce many of the episodes for the show. Wilson's advice would probably be straight-up ridiculous (and at times border on satire), but I believe that she would also give some truly helpful insight as well. Wilson has unfortunately faced a bit of criticism because she isn't the traditional definition of beauty (even though we think she's super hot!), but she has always dealt with that with grace and aplomb; certainly she could help others do so as well.
John Cena
We already know that Cena loves to help others -- he has been incredibly active with the Make-a-Wish Foundation (he has granted over 500 wishes, the most in Make-a-Wish history) -- but he has also suffered quite a few injuries as a wrestler and has had to face a bit of heartbreak, although he hasn't let any of that stop him (and is now quite happily dating WWE Diva Nikki Bella). Considering how much Cena likes to give back, he would most likely try to give the best advice he could. I think that Cena's column could be specifically aimed towards young men, who are often ignored and frequently need just as much wisdom as girls do. Maybe even his buddy (and sometimes wrestling foe) The Rock could help write a few columns too!
Harrison Ford
If we're going to have Carrie Fisher impart advice, why not have one of the other major stars of Star Wars join in? Ford is one of the biggest stars in Hollywood today, but he didn't get there overnight. It actually took Ford a good 10 years before he started to book small (but substantial roles), so he became a self-taught carpenter to pay the bills. Ford has survived the pitfalls of stardom and knows just how much tenacity it takes to achieve your dreams. He could certainly offer his wisdom on a number of topics. And how fun would it be if he and Fisher wrote a few columns together? #OTP
RuPaul
He already has his own book full of advice that was amazing, so why not give him a column to remind us to love ourselves every week?
Which celebrities would YOU like to see with their own advice column?
(Photo via WENN)
- Sarah Osman, YH Contributing Writer