Breaking Down the 2016 Best Director Oscar Nominees!
Written by Devarrick Turner. Published: February 26 2016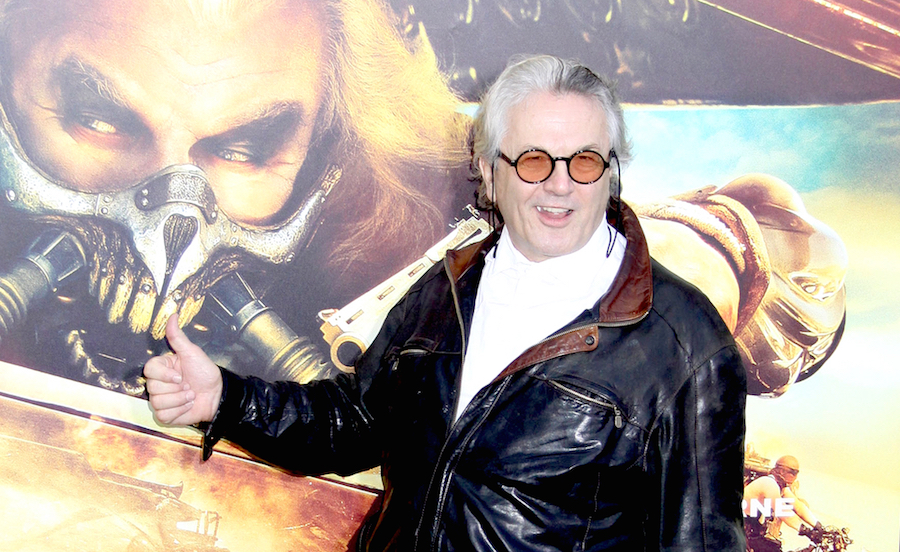 Oscars for Best Picture, Best Actor, and Best Actress will be handed out at the 88th Academy Awards this Sunday night, and while we're already familiar with the famous actors and have likely already seen the nominated films, these accolades wouldn't be possible without the directors who brought their visions to life. I honor of these exceptional filmmakers, let's take a closer look at the five nominees for Best Director this year and why their work is considered the best of 2015!
Lenny Abrahamson – Room
AlthoughRoom and its leading actress (Brie Larson) have received many accolades, Lenny Abrahamson has been relatively overlooked this awards season. His inclusion in the Best Director category was one of the most surprising nominations of this year's Oscars; however, it is much deserved. Abrahamson delivers a truly remarkable film. From beginning to end,Room is a heart-wrenching story that will make you cry and even laugh. 
Alejandro G. Iñárritu – The Revenant
Don't be surprised if Alejandro Iñárritu walks home with his second consecutive Best Director trophy on Sunday. The 2015 winner proves, once again, just how creative and innovative he is as a storyteller. The Revenant was shot on location in three countries, only used natural light, and Iñárritu pulled extraordinary performances out of his cast. He also chose to shoot the film sequentially, a rarity in filmmaking. The Revenant has already earned Iñárritu several directing awards including a Golden Globe and BAFTA; another Oscar just might be added to the list. The Revenant has is up for 12 nominations total, the most of any other film this year.
Tom McCarthy – Spotlight
Spotlight is simply a story that needed to be told. Based on real reporting by the Boston Globe's "Spotlight" team, the film follows the journalists as they uncover a pattern of child sex abuse by priests within the Roman Catholic Church. Tom McCarthy (also nominated for Best Original Screenplay) gives an accurate insight into the process of investigative journalism. He also ensured that each journalist was a fully developed character, which led to Rachel McAdamsand Mark Ruffalo both receiving acting nominations. Members of the real "Spotlight" team have also praised the film, a testament to McCarthy's writing and directing.
Adam McKay – The Big Short
There was absolutely nothing funny about the economic crisis of 2007-08, but that didn't stop Adam McKay from brilliantly infusing this difficult time with a little bit of humor. The subject matter could easily make any audience member angry – and it does – but McKay's artistic direction softens the harsh reality. He utilizes comedic dialogue, breaking the fourth wall, and superstar cameos to engage the audience and explain a complicated issue to the average person. It also doesn't hurt that Ryan Gosling appears throughout the film and does most of the narration. McKay has certainly come a long way fromAnchorman and Stepbrothers.
George Miller – Mad Max: Fury Road
The entire movie takes place in a "War Rig" on a dirt road – enough said! Having never seen a prior Mad Max film, I wasn't sure what to expect going into this non-stop action flick. However, I was absolutely blown away with the visuals, writing, character development, and acting of Fury Road, and all the credit goes to director/writer/producer George Miller.Under his vision, some critics have even credited the fourth installment of his treasured franchise as one of the greatest actions films of all-time. Fury Road is also the second-most nominated film this year with 10 well-earned nods.
Who do YOU think will take home the Best Director trophy this year?
(Photo via Ai-Wire/WENN)
- Devarrick Turner, YH Contributing Writer