Breaking Down James Gunn's DCU Road Map!
Written by Katie Marzullo. Published: February 01 2023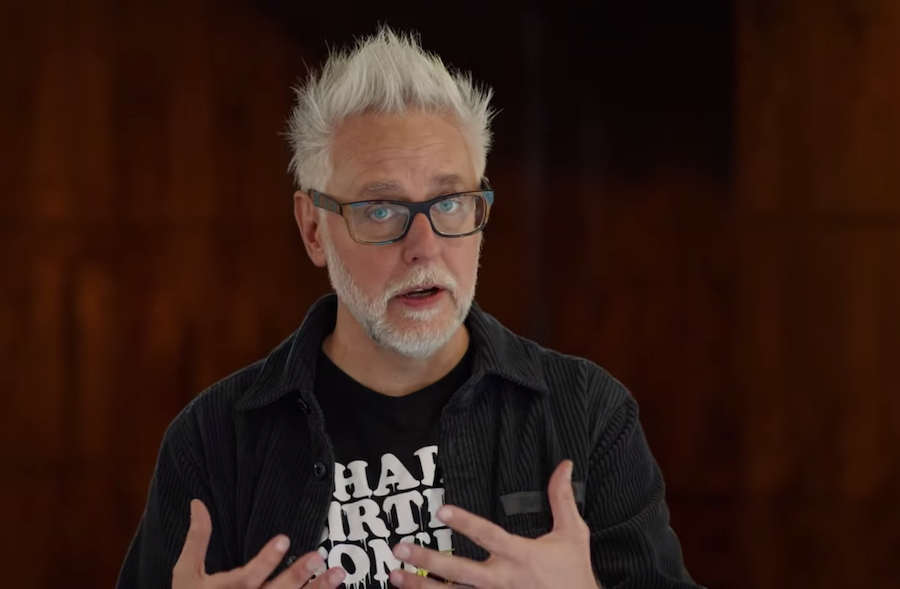 (DC)
Ever sinceJames Gunn and Peter Safranofficially took over the DC Cinematic Universe a few months ago, fans have been eagerly waiting for them to reveal their game plan for the franchise… and hoping upon hope they can get it back on track as a worthy competitor to the enormous MCU.
That day finally came this week, with Gunn outlining their strategy moving forward, and if I'm being honest, it's still kind of all over the place. But we are here to (try to) make sense of it all!
DCU vs DC Elseworlds
For starters, Gunn wants to make it clear that their main goal is to make sure the entire DCU works together cohesively – that all of their film, television, and video game content is one consistent story. That does not mean, however, that they are dropping DCU-adjacent projects like Matt Reeves's Batman or Todd Phillips's Joker. These projects, although under the DC umbrella, will be labeled "DC Elseworlds" to differentiate them from the main DCU storyline. With me so far?
2023 Film Slate
So what does this mean for the 4 films currently slated for release this year? They are all still a go, and, according to Gunn, they work perfectly with his and Safran's plans to reboot the franchise.Shazam! Fury of the Gods will lead into The Flash– which, according to Gunn, will "reset" the DCU – followed byBlue Beetle and then Aquaman 2.
Animated Shows
After that, Gunn says he and his creative team have mapped out an 8-10-year plan for DC Studios, the first "chapter" of which he has dubbed "Gods and Monsters". This chapter will kick off with an animated series called "Creatures & Commandos", which Gunn says he has already written. According to Gunn, the upcoming DC animated shows will function similarly to the MCU's series "What If…?", in that it will feature characters that will also appear in live-action and be voiced by the same actors. There will also be a series (presumably animated as well) focusing on Amanda Waller, the character played by Viola Davis, where she teams up with characters from the "Peacemaker" franchise.
Superman
But the "true beginning" of the Gunn/Safran-era DCU will be a feature film calledSuperman: Legacy, written by Gunn and focusing on the the Man of Steel's struggle between both his alien and human natures. The film already has a release date too: July 11, 2025. This will be the first DCU Superman project post-Henry Cavill.
Live-Action TV
On the live-action television front (all TV content will be released via HBO Max), "Lanterns" is on the docket, which sounds like the DC version of the Spider-verse (though Gunn likens it more to "True Detective"). Apparently, this show will feature "a terrifying mystery that ties into the larger story of the DCU." Also slated for TV is "Paradise Lost" which focuses on Wonder Woman's homeland of Paradise Island, AKA Themyscira. Gunn says this series will be similar to "Game of Thrones" (uh-oh??). Then there's "Booster Gold", which Gunn describes as "superhero imposter syndrome".
WildStorm Canon
Next up is something Gunn calls his "passion project" – the feature filmThe Authority which introduces the WildStorm multi-verse storyline from the comic books into the DCU.
Live-Action Films: Batman, Supergirl, & Swamp Thing
The non-Matt Reeves Batman will be introduced into Gunn's DCU via a film calledThe Brave and The Bold, based on Grant Morrison's comic books where Robin is Bruce Wayne's actual son, Damian (and Gunn's personal favorite version of Robin). Gunn will also be bringing Supergirl into the DCU for the first time viaTom King's comic series, which will become the film Supergirl: Woman of Tomorrow. Finally, Swamp Thing will make his big screen debut with an origin story which Gunn promises will tie into the rest of the DCU.
Phew! Get all that? Good. Check out the full announcement video below and get ready for all the DCU content you can handle, coming soon to a theatre, television, and game console near you!