Best of 2015: Top Five TV Drama Episodes!
Written by Sarah Osman. Published: December 29 2015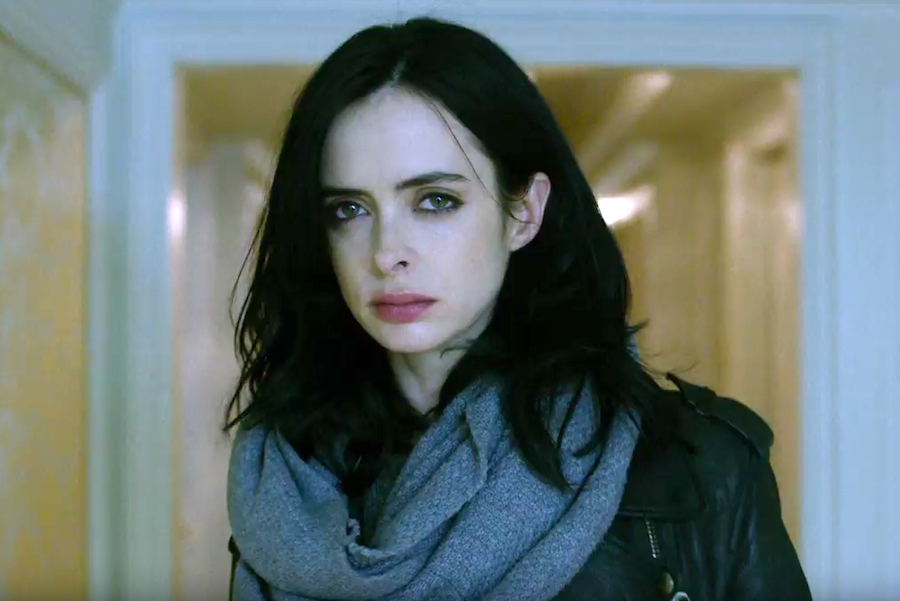 A couple weeks ago, I brought to you five best comedic episodes that aired on TV this year. Now, time to get a little more serious and focus on the episodes of TV dramas that really packed a punch in 2015. In no particular order, here are the 5 best dramatic episodes of the year:
1. "Jessica Jones" -- "AKA The Sandwich Saved Me" (released November 20)
In "Jessica Jones", Krysten Ritter proved that she is just as gifted a dramatic actress as a comedic one. As Jessica Jones, Ritter plays a superhero-turned-detective shows that girls can kick just as much ass as the boys while still being relatable as victim of abuse. In the series' fifth episode, we received an interesting look at the first meeting between Jones and her tormentor, Kilgrave (David Tennant). It's interesting to see the more vulnerable side of Jones, who still had superpowers and was not (thankfully) totally undone by Kilgrave. Really, though, any of the "Jessica Jones" episodes are worth watching -- it's that good.
2. "Hannibal" -- "The Wrath of the Lamb" (aired August 29)
It's a shame that "Hannibal" ended, but man did it go out with a bang! In "The Wrath of the Lamb", we finally got to see how truly terrifying Hannibal was, as up until that point he had been somewhat coy. I don't want to spoil too much of the episode since it is the finale, but the chemistry between Hugh Dancy as Will andMads Mikkelsen as Hannibal was truly remarkable. Check out the VERY SPOILERY final scene here!
3. "You're the Worst" -- "There is Not Currently a Problem" (aired October 21)
Although "You're the Worst" is technically a comedy that focuses on a dysfunctional couple's relationship, its sophomore season took a rather dark turn. As Gretchen (Aya Cash) revealed that she suffers from clinical depression, the more problematic her and Jimmy's (Chris Geere) relationship became. "You're the Worst" took an honest look at what it is like to be in a relationship with someone who has depression, as well as what it is like for someone to have depression, and did so in a sensitive way. In "There is Not Currently a Problem", Gretchen starts to unravel as she begins to dance and drink at an alarming rate. She eventually unleashes her anxiety and anger on her friends and boyfriend. While the episode is humorous, Cash's performance is heart-wrenching as she attacks those who want to help her. "You're the Worst" proved that a comedy can tackle serious issues with grace and aplomb. 
"Mad Men" -- "The Forecast" (aired April 19)
The 1960s-era period drama, "Mad Men", finally came to a dignified end this year in its 7th and final season. Although each episode was impressive in its own right, "The Forecast" focuses on what exactly Don Draper's (Jon Hamm) future would turn out like, a question that has ran through the entirety of the series. In the episode, we see how Don feels bored with a secure future, and now, with time to think, what is there for him to do next? The episode also featured Betty Draper reconnecting with the kid next door, Glenn, whom she forged a strange bond with back in Season 1, and is now all grown up...
"Better Call Saul" -- "Mijo" (aired February 9)
When "Better Call Saul" was first released, "Breaking Bad" fans rejoiced -- they were getting another drama from Vince Gilliganthat would take them back to the land of meth-chantment. The big question on every fan's mind, though, was how the story of Jimmy-to-Saul would vary from Walter-to-Heisenberg. It turns out, quite a lot. While "Better Call Saul" has many of Gilligan's signature touches (sweeping shots of the breathtaking New Mexico sky, for instance), there are some distinct differences in the characters. In "Mijo", we see that Jimmy (Bob Odenkirk) really does want to do the right thing, as he saves two skateboarders' lives from the dangerous Tuco (Raymond Cruz). I also found it interesting to learn more about Jimmy's brother (Michael McKean), who has a fear of leaving the outdoors. I'm certain that this is a series that will only continue to get better.
Honorable Mentions:
"The Americans" -- "Stingers" (aired April 1)
"Fargo" -- "The Castle" (aired December 7)
What were some of YOUR favorite dramatic episodes of 2015?
(Screenshot via YouTube)
- Sarah Osman, YH Contributing Writer