3 Ultiimate Holiday Movie Couples!
Written by Brittany Taormina. Published: December 25 2015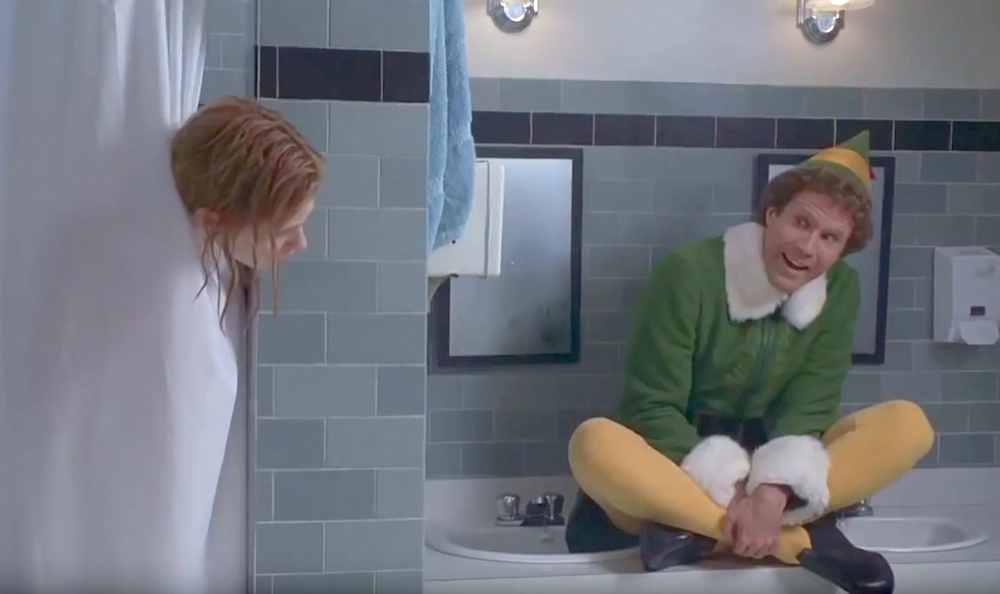 'Tis the season to fall in love? Well, it's that time of year when all our favorite Christmas movies are playing non-stop and we cuddle up on the couch with that special someone... or, at least, live vicariously through the romantic pairings in the movies themselves! Everyone dreams of having someone to kiss under the mistletoe every holiday season, and these three holiday duos are constant reminder of why we love this time of year!
1. Buddy and Jovie, ELF
It's hard to believe that it has almost been 13 years since we fell in love Buddy the Elf! Who doesn't envy this quirky couple? The chemistry between Will Ferrell and Zooey Deschanel was so adorable. Even though Buddy was a human raised as an elf and a little unfamiliar with the concept of dating, his offbeat charm worked its magic to thaw Jovie's cold heart. Got to love their spin on "Baby, It's Cold Outside".
2. The Grinch & Martha May, How The Grinch Stole Christmas
WE SHIP IT SO HARD. One of the main reasons why the relationship between the Grinch and Martha is so important is that its focuses on the power of good people. Martha always saw the best in the Grinch, even when others made fun of him. Here's a perfect picture of young love meaning something a little bit more! Josh Ryan Evans and Landry Allbright played the 8-year-old versions of the Grinch and Martha and they were just the cutest.
3. Sam and Joanna, Love Actually
Speaking of young love, these two may go down in history as the cutest of all time. Sam is played by the incredible Thomas Brodie-Sangster, and even at a young age, he knew how to warm our hearts. After the passing of his mother Joanna, he's left in the care of his stepfather Daniel (Liam Neeson). Ironically, the girl Sam has fallen for (Olivia Olson) has the same name as his mother. A nice touch from the writers! Their love is young and innocent, but fun and captivating for any age. Fun fact about these two actors is that they still work together almost 13 years later. They are both voices on Disney's "Phineas and Ferb"; Thomas is the voice of Ferb and Olivia is the voice of Vanessa. There is just no keeping these two cuties apart!
Here's hoping that, this Christmas season, you will find your own Buddy/Jovie, Grinch/Martha, or Sam/Joanna!
Who's YOUR favorite Christmas movie couple?
(Screenshot via YouTube)
- Brittany Taormina, YH Contributing Writer