Behind The Fame: 6 Must-Watch Celebrity Documentaries!
Written by Shani Milrad. Published: April 29 2023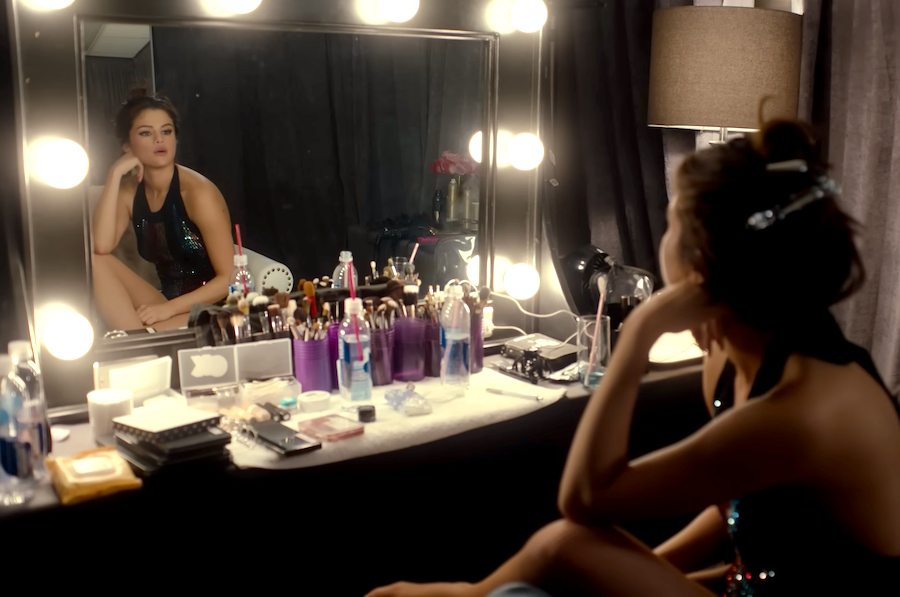 (Apple TV+)
Celebrities have always been a subject of fascination for people all around the world. We love to hear their stories, follow their every move, and often idolize them. However, behind the apparent glitz and glamour lies a more complex reality of these larger-than-life figures. Celebrity documentaries provide a unique opportunity to get an unfiltered look at the lives of some of the most famous people in the world. They offer an intimate glimpse into their private lives, their struggles, their successes, and their failures. In this article, we've compiled a list of the top celebrity documentaries that are well worth watching for any fan of pop culture!
1. Selena Gomez -- My Mind & Me
Selena Gomez is known for her openness when it comes to discussing topics that are often considered taboo in the entertainment industry. In particular, she has been vocal about her struggles with mental health, the negative impact of social media, and the challenges that come with being a child star. One of the ways that Gomez has sought to promote mental health awareness is through the co-founding of Wondermind, which bills itself as "the world's first mental fitness ecosystem". This platform provides resources and tools to help individuals improve their mental wellbeing and build resilience.
Gomez's commitment to destigmatizing mental health issues is further evidenced in her recent documentary, My Mind & Me, which premiered on Apple TV+ on November 4, 2022. Over the course of the film, Gomez shares intimate details about her personal and professional struggles, including her diagnosis of lupus and bipolar disorder. According to the official synopsis provided by Apple TV+, the documentary "spans her six-year journey into a new light" and explores the unexpected challenges that she faced as she achieved unimaginable stardom. Throughout the film, Gomez's vulnerability and honesty serve as a powerful reminder of the importance of mental health advocacy and the need for greater understanding and support for those who are struggling.
2. Billie Eilish -- The World's A Little Blurry
In 2016, a 14-year-old singer named Billie Eilish released a single called "Ocean Eyes" on Soundcloud. The song was originally created for her dance teacher, who wanted to choreograph a routine to original music. The song became a sensation and caught the attention of music industry executives, leading to Eilish being signed to Interscope Records. "Ocean Eyes" reached number 84 on the US Billboard Hot 100, peaking within the top 60 in the record charts of several countries, and at number 72 on the UK Singles Chart. Since then, Eilish has released several successful singles and albums, including WHEN WE ALL FALL ASLEEP, WHERE DO WE GO? in 2019, which debuted at number one on the U.S. Billboard 200 and became the best-performing album of 2019 in the U.S. Eilish has received critical acclaim and has been nominated and won numerous awards, including multiple Grammy Awards, MTV Video Music Awards, Kids' Choice Awards, and Teen Choice Awards.
In 2021, a documentary about Eilish's life and career was released on Apple TV+, directed by R.J. Cutler. The documentary offers an intimate look at Eilish's journey as a teenager navigating life on the road, on stage, and at home with her family, while writing, recording, and releasing her debut album.
3. Taylor Swift -- Miss Americana
Miss Americana is a must-watch documentary for any Taylor Swift fan! Directed by Lana Wilson, the film provides a raw and intimate look at Swift's life and career, from her early days as a country singer to her transformation into a pop icon. The documentary delves into the personal struggles and public controversies that Swift has faced throughout her career, including her political awakening and her battle with the music industry over ownership of her masters. It also explores the pressures of fame and the toll it takes on Swift's personal life.
Miss Americana, released by Netflix in 2020, offers a refreshing and honest portrayal of Swift, showcasing her vulnerability and strength as an artist and as a person. It's a must-watch for anyone who wants to gain a deeper understanding of Swift's journey and the challenges that come with being a celebrity in today's world.
4. The Beatles:Eight Days a Week
The Beatles: Eight Days a Week is a must-watch documentary for any fan of music history. Directed by Ron Howard, the film chronicles the early years of The Beatles, from their days playing in small clubs in Liverpool and Hamburg to their explosive rise to fame and subsequent world tours, including their final concert in San Francisco in 1966. The documentary features never-before-seen footage of the band's concerts, interviews with the surviving members, and commentary from other musicians, including Elvis Costello andSuzy Eddie Izzard. It's a fascinating look at how The Beatles revolutionized the music industry and became one of the most influential bands of all time. The Beatles: Eight Days a Week, released in 2016 and available on Hulu, offers a unique perspective on what it takes to achieve success in the music industry. It shows how The Beatles worked tirelessly to hone their craft and build a loyal fanbase, all while dealing with the pressures of fame and the intense scrutiny that comes with it.
5. Til Death Do Us Part: Kourtney and Travis
We are accustomed to seeing the Kardashians on our screens, experiencing their glamorous lifestyles and sensational drama. The family has become one of the most well-known in the world, with the sisters building empires and gaining an enormous following on social media. "Til Death Do Us Part" is a special episode of Hulu's "The Kardashians" series that offers an intimate glimpse into Kourtney Kardashian's andTravis Barker's wedding. Released on April 13, the special includes personal and private footage that captures stunning moments from the couple's special day, providing a unique perspective on their lives.
6. Gaga: Five Foot Two
In this 2017 documentary released on Netflix, we get unfiltered access into the life and artistic process of the iconic Lady Gaga over the course of a year as she prepares her 5th studio album, Joanne, as well as performing for the Super Bowl Halftime Show and her role on "American Horror Story: Roanoke". The film also documents her struggles with fibromyalgia and touches on other topics like her supposed feud with Madonna. The film won the MTV Movie & TV Award for Best Music Documentary as well as a Webby Award, and was screened before each show during the European leg of her Joanne World Tour.



\