"Beauty and the Beast": Ariana versus Celine!
Written by Natalya Gioiella. Published: March 14 2017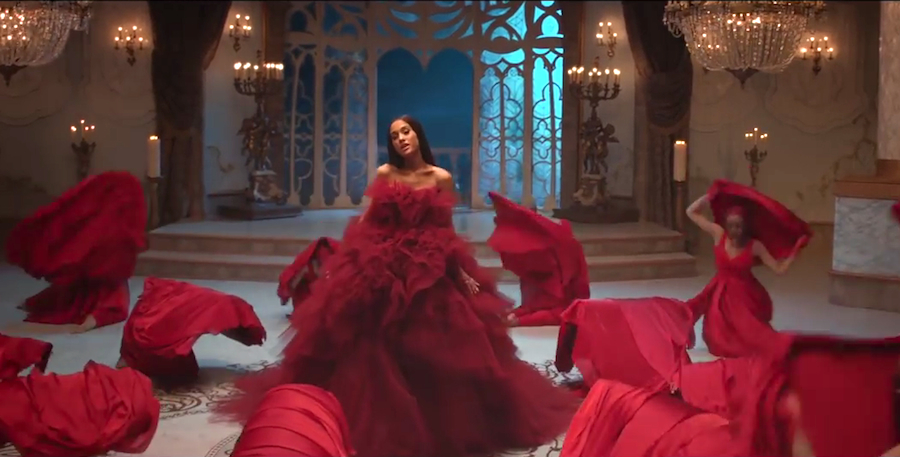 Who's excited to see the new Beauty and The Beast remake? We are! And not just because it stars hottie-with-a-body Luke Evans and a strong, independent, inspirational woman as the lead, Emma Watson. (Either neither of those things hurt either...)
Aside from the movie itself, one thing that's really got us jazzed is the brand new version of the theme song recorded by Ariana Grande and John Legend! We admit that we love it just as much as the original by Celine Dion and Peabo Bryson. The vocals totally stand up to its predecessor's, and their voices blend together beautifully, matching the tone of the film. As much as powerful as Celine is, Ariana gives her a run for her money!
The new music video most certainly gets us in the mood to watch the magic unfold between Belle and the Beast with it's dark and gloomy castle setting, the long red gown that Ariana wears, and the gold embroidered vest that you see Legend wearing. The epic choreography further helps with the overall magic that the film exemplifies. YH fans, you'll see Ariana has a swarm of dancers around her, all wearing red, and numerous times we see them forming a rose, and we all know what the rose signifies, right? The beast must fall in love before the rose dies. One word: Magical.
Which version do YOU prefer?
(Image via DisneyMusicVEVO)
- Natalya Gioiella, YH Contributing Writer