ARTIST TO WATCH: SoMo
Written by Raffy Ermac. Published: January 15 2014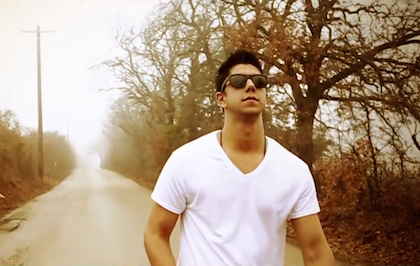 Although YouTube cover singers are a dime a dozen, there are a few reasonable exceptions when it comes to internet phenoms who can make a successful transition from viral videos to mainstream pop music. SoMo is one of them.
The 26-year-old Texas native was born Joseph Somers-Morales (his stage name comes from the first two letters of his two hyphenated last names), and although he has more YouTube covers than one can count or watch in one sitting, he is more than ready to make it big in the R&B market that is desperately missing a sexy yet down-home icon who can really and truly sing his heart out.
SoMo's star started really shining when, in 2011, he uploaded a video of him and his friend performing a medley of selections from rap superstarDrake's album Take Care. Executed flawlessly and not sounding anything like the cheap, low-quality covers one usually associates with YouTube, the video medley currently has over 4 million views – a huge and great feat for a man from small-town Texas.
Currently on the cusp of a career breakthrough, SoMo's smooth, soulful vocals, paired with a chiseled and handsome look, make him a perfect candidate to be the next R&B great. His style is reminiscent of a young Usher or Trey Songz, and no one can be mad about that!
Currently, SoMo has a successful single getting airplay nationwide called "Ride", from his My Life mixtape, and although he is still recording his debut album (set to be released sometime this year), we absolutely cannot wait for the sexy kind of stuff he is sure to bring to his fans.
(Warning: slightly NSFW!)
(Screenshot via YouTube)
- Raffy Ermac, YH Staff