ARTIST TO WATCH: Rory Webley
05-08-2020 by Sarrah Wolfe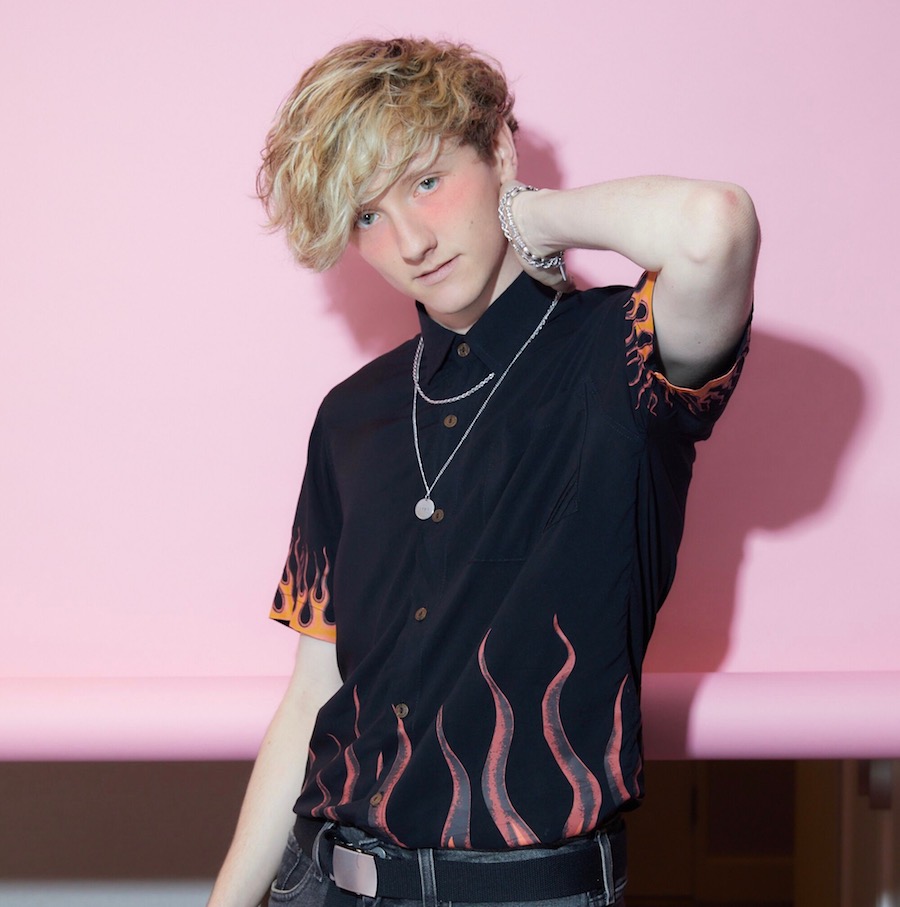 ( © Seung Rok)  
We know it's not spooky season yet, but we are essentially living in a nightmare, so we might as well get in the spirit. And we've got just the new track to do that.
"Friendly Neighborhood Poltergeist" is the latest single from newcomer Rory Webley and it is hauntingly good -- like chills-down-your-spine good. It might just keep us up all night.
As if the track alone wasn't enough, Webley brings a whole new meaning to the word "ghosting" with the video for this new spooky bop.
And Rory Webley's supernatural antics don't end there. Rory got his start posting his "Bedroom Bops" to Youtube, and the chills just cut deeper with track's like "the saddest scary bop u'v EVER heard" and "the spookiest depression bop u'v EVER heard." 
The Australian artist has built a sweet and spooky persona that we are absolutely swooning over. Dark, eerie lyrics with candy-coated melodies? Trick-AND-treat! It's Halloween in Spring. It's just what we all need right now.
And Webley's just getting started. He'll be releasing his new EP Are You Scared Yet? later this month, and it's guaranteed to be full of some supernatural bops. Until the EP drops on the 29th, you can check out the rest of his "Bedroom Bops" on YouTube.
Webley's smooth, velvety voice will surely be haunting us here at Young Hollywood in our sleep. But hey, we ain't afraid of no ghosts...