ARTIST SPOTLIGHT: tyDi
Written by Stacy Rickard. Published: November 27 2015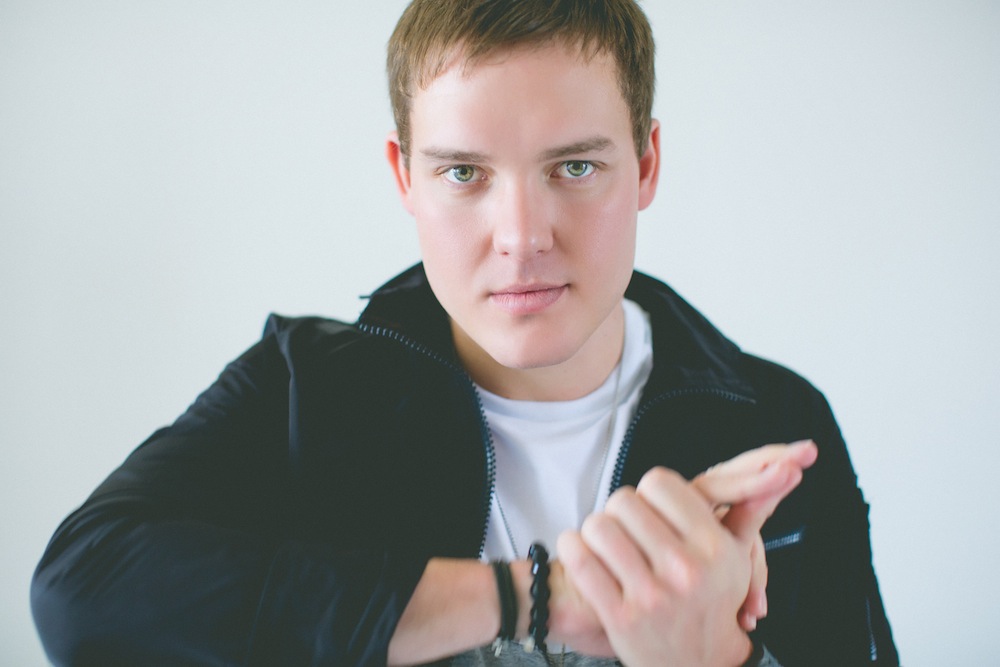 Australian DJtyDi might have an unconventional stage name, but it matches his perfectly unconventional DJing style. Born Tyson Illingworth, he's been making a name for himself in the EDM world for years now. Since 2009, he's released five studio albums and has hundreds of singles to his credit. His newest single, "Tear Me Up", features vocals from Hot Chelle Rae's Nash Overstreet. The two of them wrote the catchy song after a few tequila shots and a jam sesh, and the hilarious music video reflects that aesthetic completely.
His career started when he was a mere teenager, banging on his drumset that he later switched out for a turntable after realizing he wasn't going to be in a rock band. Even at such a young age, Tyson was dead set on having a future in music. He initially started out listening to electronic dance music on the radio and slowly found that he had fallen in love. His parents didn't quite understand the obsession, as DJs weren't as common 12 years ago as they are today. Being so young, Tyson found that he needed a place to kickstart his career. He entered DJ competitions and won First Place and was even named Australia's youngest #1 DJ at just 16 years old! Tyson hit up every nightclub he could think of and eventually was invited to be a resident DJ at the most popular club in Sydney. His years at the Queensland Conservatorium of Music in Australia were a mixture of studying theory and composition by day, and putting in work as a DJ by night. His weekends were spent flying to different countries and building his fanbase. Not exactly the normal life of an 18-year-old. He released his first album, Look Closer, in 2009 and followed up with Shooting Stars in 2011, reaching #1 internationally. By that time, Tyson AKA tyDi had received the international success he had been dreaming of. Fans all over the world appreciated his music, and, at that point, he knew if he wanted his career to flourish that he would need to get out of his home in Australia to travel to Los Angeles, where he's been living for the past two years.
What makes tyDi's music stand out so much is the fact that his style is completely organic. Anyone with a laptop and a passion can mix a track, but tyDi's music can't be replicated. With different elements on each of his songs, tyDi's songs stick out for their live instrumentations and the amount of heart put into them. He even personally plays instruments like percussion and piano (thanks to his time at Conservatory) that he's applied to his songs. TyDi says his style is so eclectic that it's hard to put him into a category or genre. His style ranges from chill-out music, music you want to rage to, ballads, and he even dips into the pop range at times – however, the DJ says the EDM community would probably describe his music as "melodic progressive house", and we definitely agree. Not only is tyDi an incredible DJ, his passion for producing and songwriting is an honorable trait. His most recent album release from 2014, Redefined, took three years to complete and the title track is his most popular song to date.
In this day and age, DJs not only have to have a killer set list and albums, but they also have to know how to produce and find a niche that they mesh with perfectly. Anyone who has seen tyDi's live performances know that he's known for switching things up show after show. The longterm tyDi fans and the new hold a special place in his heart, as he says the best shows are those where the faces of his fans light up and he can see that they're there for him.
The Australian-bred DJ has much to look forward to, as he's currently on tour and is promising a new single and potentially a new album out next year (yes, please!).
If you want to keep up with tyDi, he's got a show in Hollywood tomorrow night (November 28), and be sure to check out his Facebook, Twitter, Instagram, Soundcloud, and Official Website!
(Photo via D. Baron Media)
- Stacy Rickard, YH Contributing Writer