ARTIST SPOTLIGHT: James Arthur
Written by Taylor Carter. Published: March 03 2017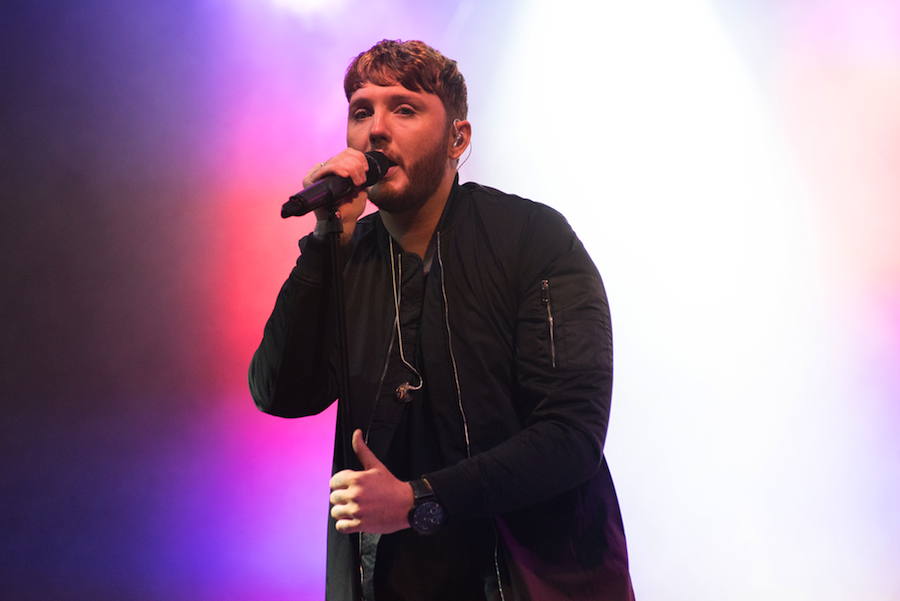 "Say You Won't Let Go" is blowing up on the radio. You know, the song that makes you cry when you're driving to work? Yeah, that's the one. The British singer behind it, James Arthur, is seriously tugging on our hearts strings with these warming romantic songs and has us wanting more. Although Arthur's music might be new to us American fans, he actually entered the music scene back in 2012 when he won "The X Factor UK" — you may remember his viral cover of Shontelle's "Impossible" from the show that won the hearts of the Internet.  
He later went on to be crowned the champ, and since then he has had hit singles such as "You're Nobody Until Somebody Loves You", "Recovery", and his version of "Impossible", and has released an impressive five albums and two EPs, including his current album Back From The Edge, released in October of last year, which features the aforementioned colossal hit "Say You Won't Let Go".
Arthur's voice will definitely remind you of other singers with similar styles, like Sam Smith, John Mayer, and Ed Sheeran, but there is still something singular and special about his soothing tone, dreamy pop vibe, and romantic lyrics. In December, he released the next single called "Safe Inside." If you were already in love with Arthur solely based on "Say You Won't Let Go", then this newest hit will quickly usher you into mega fan territory. This song was written about the relationship between Arthur and his little sister, making it one of his most personal tracks yet. So far Arthur's music has shown not only is he a talented musician, but also an amazing human being.
Another track worth mentioning is "Can I Be Him?", which is the second-most popular song purchased on ITunes and a fan favorite. Crushingly sweet, this song sounds like one that would play on the soundtrack of your favorite rom-com, during the scene where they are briefly apart but wish they weren't.
With lyrics so tender and poignant, its no wonder Arthur is rapidly gaining momentum in the music world. Arthur might be the nextTaylor Swift, or at least a worthy songwriting adversary on the pop charts.
To hear more of Arthur's wondrous music, you can check him out on ITunes and Spotify.
(Image via WENN)
- Taylor Carter, YH Contributing Writer