ARTIST SPOTLIGHT: Cat Power
Written by Nicole Koch. Published: March 03 2015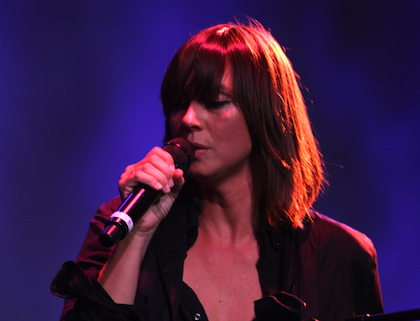 Calling all music fans!
If you loveLana Del Rey's sound, I'll bet you'd enjoyCat Power's.
Please tell me you know who Cat Power is… If you don't, that's okay (I guess), because you're not alone. But you need to get familiar, starting now, because she's amazing, and you won't regret it.
I first heard Cat Power's beautiful voice in a friend's car. Her delicate yet powerful sound has a mix of blues, funk, and soul. An Atlanta, Georgia native, she's been producing music since the early-'90s, and released her NINTH and most recent album, "Sun" in 2012. Her unique, folksy storytelling style has bridged generations and inspired big names such as Marc Jacobs. She was his muse, a spokesperson for Chanel, and made an appearance inMy Blueberry Nights starring Jude Law. It's no secret that Cat Power is a special, one-of-a-kind artist, who set the tone for artists like Lana Del Rey.
I've created a list of her top five best songs, so you can get a feel for her music. Just keep in mind the fact that her last name "Power" shouldn't be taken lightly!
1. "Lived in Bars" (2006)
Starts off sad and beautiful but picks up to a fun and jazzy beat. She sings about dancing on tables, ships that sailed, and soaring aeroplanes. It'll get stuck in your head, no doubt.
2. "The Greatest" (2006); featured in the film 17 Again
Powerful and sad lyrics that symbolize ambition, the inevitability of time, and ultimately, an ending. Makes you think.
3. "Sea of Love" (2000)
Sweet, soft, and romantic lyrics, set to the simple sound of acoustic guitar. It's all about telling someone how much you love them. So adorbs.
4. "Don't Explain" (2008); Bille Holliday cover
Eerie yet stunning piano chords open the song. "You're the cause of all my trouble and pain / Unless you're mine, don't explain." Talk about good break-up lyrics.
5. "He War" (2003)
A fun, upbeat song with lyrics that don't make too much sense to me, but hey, you can get jiggy to it!
(Photo via FayesVision/WENN)
- Nicole Koch, YH Staff