Alessia Cara, Shawn Mendes, Bebe Rexha, & More Light Up iHeart Radio's Jingle Ball in Dallas!
Written by Brooke Sharland. Published: November 30 2018
(© Gary Miller/Getty Images)
Tuesday (November 27) was the first night of this year's Jingle Ball holiday concerts, and DANG, did Dallas really kick it off! With killer performances from loads of fan favorites, here's a roundup of everything that happened!
Then came the wonderful, the beautiful, the ever so chill, Alessia Cara. Singing her best hits like "Here", "Scars to Your Beautiful", and more, her vibe perfectly helped get the crowd in the right mood for the rest of the night.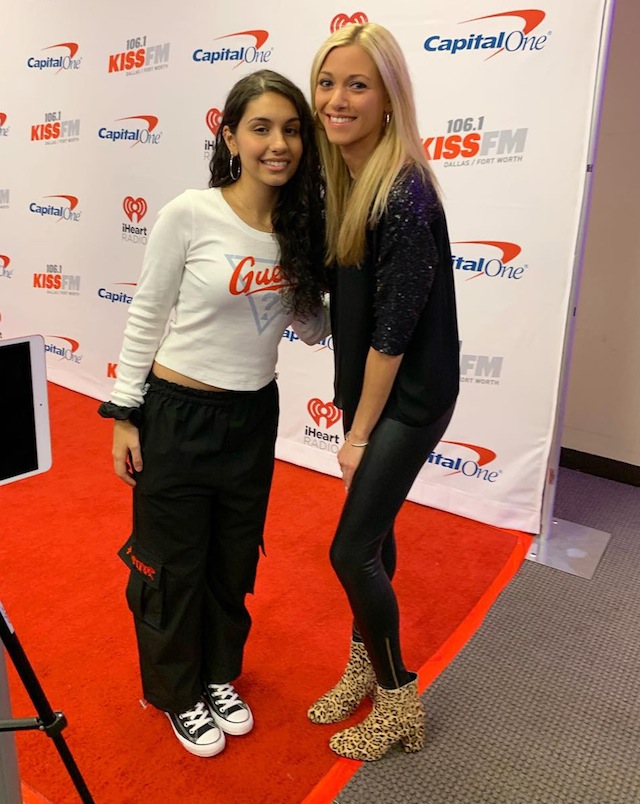 Following Alessia was Disney girl-gone-worldwide superstar, Sabrina Carpenter. Coming out looking STUNNING in a black lace number, Sabrina sang an old favorite of ours, "Why", as well as featuring some songs from her latest album, Singular Act 1 -- "Almost Love", "Mona Lisa", and her most recent single, "Sue Me". The new album is AMAZING and we're so glad she killed it with some of our faves from it Tuesday night.
                                                                                                                                                           (© SUZANNE CORDEIRO/AFP/Getty Images)
And then BOOM, five of our fave boys take the stage -- Why Don't We. The boys opened their set with their upbeat hit, "Trust Fund Baby", and went on to sing a whole bunch of bops, including "Talk", "Hooked", "These Girls", and of course (my personal favorite), "8 Letters". These boys have serious style when they perform and clearly have a huge (and rapidly growing) fan base who were screaming along all the words to each and every song.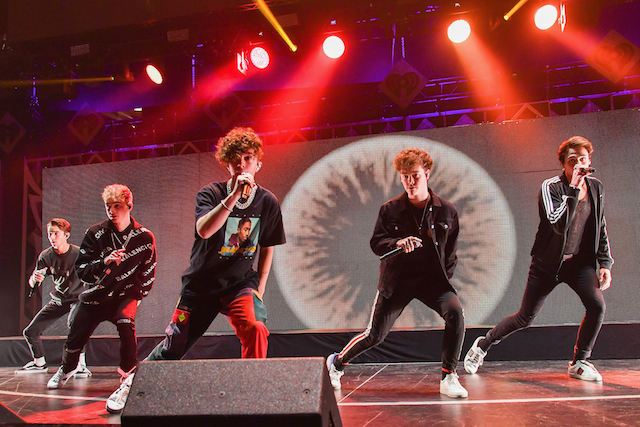 (© Erika Goldring/FilmMagic/Getty Images)
Next up was our girl Bebe Rexha, who opened her set with her 2015 hit, "Me, Myself & I", then jumped into David Guetta's "Hey Mama", a song she featured on alongside Nicki Minaj back in 2014. After "Hey Mama", Rexha announced her slight wardrobe malfunction. "I guess we're not perfect all the time, right? I sure ain't." She finished out the set with some reindeer antlers, singing "I'm a Mess", "Happy Birthday" to a fan in the crowd, "In the Name of Love", and "Meant to Be". Rexha truly has a blast on stage and loves interact with the crowd between numbers, giving them advice and telling fun stories. Point being, she slayed.
                                                                                                                                                           (© SUZANNE CORDEIRO/AFP/Getty Images)
And now comes everyone's favorite heartthrob, fresh off the cover of Rolling Stone, Shawn Mendes. There's no doubt that his lyrics get people moving. With songs like "Lost In Japan", "Stitches", "Mercy", a cover of Kings of Leon's "Use Somebody", and "Treat You Better", his smooth voice got the crowd amped up and singing along. He went on to thank Dallas for always being so wonderful, beautiful, and kind each time he comes back. He then transitioned into his final song, which he described as "very important" to him and asked fans to scream along to it -- "In My Blood". Well, he never fails to wow us. Shawn, please, let's get lost in Japan together, thanks!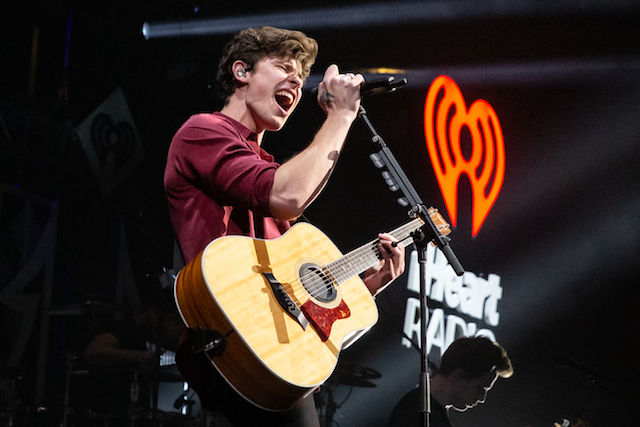 (© SUZANNE CORDEIRO/AFP/Getty Images)
Next up was rapper NF, who began his set inside of a cage. His whole performance was very visual, playing with light, shadow, and, of course, the cage. He performed some fan favorites such as "WHY" and "Let You Down". Definitely a cool performance and we're excited to see more from him! 
                                                                                                                                                                                    (© Kevin Winter/Getty Images)
To follow NF was the ~beautiful~ Bazzi (see what I did there?). He, of course, sang his recent collab with Camila Cabello, "Beautiful", as well as some popular favorites like "Mine", "Myself", and "Why". A simple performance overall, but his vocals are enough to captivate an entire crowd. Trust me, he had EVERYONE swooning.
                                                                                                                                                                (© Erika Goldring/FilmMagic/Getty Images)
To close out the night was legendary DJ Calvin Harris. And boy, did he close the night out with a bang. He brought out all the effects -- dope lights, fire, smoke, everything. And he got everyone JUMPING. It's no wonder why; he has some of the best hits that radio has seen in the last decade. With old favorites like "Summer" and "We Found Love", and new hits like "One Kiss", he got everyone up outta their seats and jumping around until they were completely out of breath when it was all over.
                                                                                                                                                           (© SUZANNE CORDEIRO/AFP/Getty Images)
Jingle Ball will be coming to MANY more cities throughout the nest couple of weeks, with various artists rotating in and out of the lineup. The show will make stops in cities like New York, Miami, Boston, and more! Check out all the cities and lineups here. See y'all in L.A. tomorrow night (November 30)!
(Top image via SUZANNE CORDEIRO/AFP/Getty Images)
- Brooke Sharland, YH Contributing Writer