8 Great Movies About The Movies!
Written by Rachel Rosenfield. Published: November 06 2023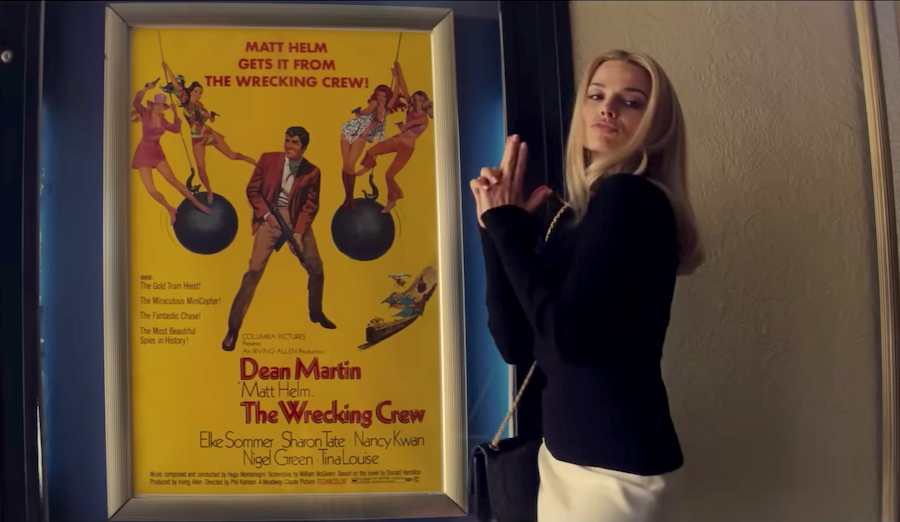 (Photo: Sony Pictures)
The movie world can be endlessly fascinating. Most people have seen a great number of movies in their lifetimes, and they often have a big impact on people's lives. Making a movie takes a lot of talented people, a wonderful script, great direction, the proper sets and props, and so much more. At least, those are the parts to make a watchable movie. The people who make movies are not trying to keep this formula a secret. In fact, there have been movies made about what it takes to make a movie. These are the types of movies that give audiences an inside look on the necessary steps to getting a movie made, both real ones and fake ones. These are the movies that allow audiences to explore a process of creativity, possibilities, and a lot of hard work!
1. Mank(2020)
Citizen Kane has been regarded for almost a century as one of, if not the, best films ever made. Does this mean that everything went smoothly? Not at all. The story of the film is told inMank. The name "Mank" is from Citizen Kane's screenwriter, Herman J. Mankiewicz (Gary Oldman). It was difficult for Manckewicz to sell the script, as he did not have much of a name and had a bit of an abrasive personality. Not to mention that the film landscape at the time was very different from what it is today. There were also worries that William Randolph Hearst, who the main character of Citizen Kane might have been based on, would be upset. A lot of difficulties were popping up, and people did not have high hopes for this film. Mank shows how cutthroat filmmaking was even in the 1930s and 1940s, and how no one ever knew what to expect when a film was being made. Stream on Netflix.
2. The Disaster Artist(2017)
On the other side of the spectrum from Citizen Kane is The Room, which has been regarded as the best terriblefilm. It is one of those so-bad-it's-hilarious films, and now, people can know the real story of how this film came to be withThe Disaster Artist. The film follows the eccentricTommy Wiseau (James Franco), writer and star of The Room, as he tries to make his dream project alongside his confused friend Greg Sestero(Dave Franco), who also starred in the film. What follows is Wiseau's diva-like demands, spending money that seemingly comes from out of nowhere, and his delusions that The Room will be the most amazing film ever. While the filming ofThe Room is nothing like a typical professional movie set, a lot can be learned from this film. It demonstrates that filmmaking may not be for everyone, but it can go a long way as long as there is passion. Stream on Hulu Premium.
3. Adaptation(2002)
The task of writing a movie is certainly difficult. Interestingly, it can be even tougher if you are already a successful screenwriter.Adaptation explores those struggles straight from the source. Charlie Kaufman (Nicolas Cage), who is known for films like Being John Malkovich, is trying to figure out how to adapt The Orchid Thief, a popular non-fiction book. However, he is unsure about how to adapt it and is trying not to rely on stereotypical movie tropes. As he keeps attempting to write the script, he realizes there is more to the story, and a possible adaptation, than he knows. Adaptation is a semi-autobiographical take on writer's block. It is something that practically every screenwriter goes through, and this film helped audiences realize that it can be one of the hardest parts of movie-making. Rent on Prime Video, YouTube, and Apple TV.
4. Once Upon a Time… in Hollywood (2019)
An important member of films is the stunt man. However, they do not often get their time to shine. Once Upon a Time… in Hollywood gives stuntment their time to shine, along with an inside look of the Western film and television industry, specifically in the 1960s. The film centers around actor Rick Dalton (Leonardo DiCaprio) and his stunt double Cliff Booth (Brad Pitt). Dalton is reviving his career to expand beyond his television roles. Booth is trying to leave his negative reputation in the past. Meanwhile, the events of this film take place during the infamous Manson Family murder spree, which means danger for actors. This film is all about the final years of Hollywood's Golden Age, and the stress that actors are put under. It also gives an inside look into the stunt industry, its toughness, and what they do for Hollywood. Stream on Starz.
5. Ed Wood(1994)
The beauty of cult filmmakers is that, even if they do not hit the mainstream, they have a passionate following that loves their work. DirectorEd Wood Jr. gained cult status from his low-budget yet entertaining science-fiction films from the 1950s. Even though he is not a mainstream name, his story was brought to life in the film Ed Wood. The film is all about Wood's (Johnny Depp) filmmaking endeavors and the struggles that he faced. It details his hard work to try to make a successful film with little money, as well as the friendship that he builds with iconic Dracula actor Bela Lugosi (Martin Landau). Wood will do whatever it takes, as filmmaking is his life. This movie demonstrates that the movie-making world is not always full of glitz and glamour. It takes commitment and some unique ideas, and even those can only get a person so far. Rent on Prime Video, YouTube, and Apple TV.
6. Hail, Caesar!(2016)
There is often not a perfect film set. The sets may have odd obstacles in the way. Hail, Caesar! displays some of these obstacles in a funny way. It is about Eddie Mannix (Josh Brolin), a film "fixer" in Hollywood in the 1950s, who covered up scandals during productions. He is working on a movie about Julius Caesar, but there are problems. The lead actress, Deeanna Morin (Scarlett Johansson), is an unwed mother, the lead man Baird Whitlock (George Clonney) is kidnapped, and a lot more. Mannix has to make sure everything runs smoothly through the chaos. While this movie does not tell a true story, it gives an accurate portrayal of what it was like to make movies in the 1950s through a satirical lens.Hail, Caesar! sees some of the problems that could happen when making a movie and how they would be dealt with so that there would be the appearance of a great film set. Stream on Hulu.
7. My Week with Marilyn(2011)
Marilyn Monroe is an icon that was once one of the biggest stars in Hollywood. Despite her stardom, she was not the easiest to work with. Her working habits are explored in My Week With Marilyn. When Colin Clark(Eddie Redmayne) starts working on the set ofThe Prince and the Showgirl, he meets the captivating Marilyn Monroe (Michelle Williams). They form a bond that quickly turns romantic, despite her already being married. However, despite Colin's infatuation, he can not ignore her habits on and off set, as well as the mental battles she is facing. This film shows what movie sets were really like in the 1950s, and what it was like to work alongside some big name actors. It all may seem glamorous, but the work and the people are not so easy.
8. Saving Mr. Banks(2013)
Mary Poppins is a cozy, classic film that people of all ages have been watching for decades. However, the story of how it got made is not so cozy. The true story behind the Mary Poppins movie is revealed in Saving Mr. Banks. When Walt Disney (Tom Hanks) wants to make aMary Poppins film based on the popular books, he flies the author, P.L. Travers (Emma Thompson), out to Hollywood to make it happen. However, Travers is skeptical of this possible project and of Disney, the man and the company. She is afraid that he will make the film too whimsical, silly, and musical, and he thinks she is negative. While the filming of Mary Poppins is not seen in this movie, it shows how films get off the ground and how problems can start very early on in the development process. A lot of disagreements can happen where it looks like nobody will be happy, but that can be typical of show business. Stream on Disney+.