8 Female-Driven Podcasts to Listen To Right Now!
Written by Taylor Carter. Published: January 24 2017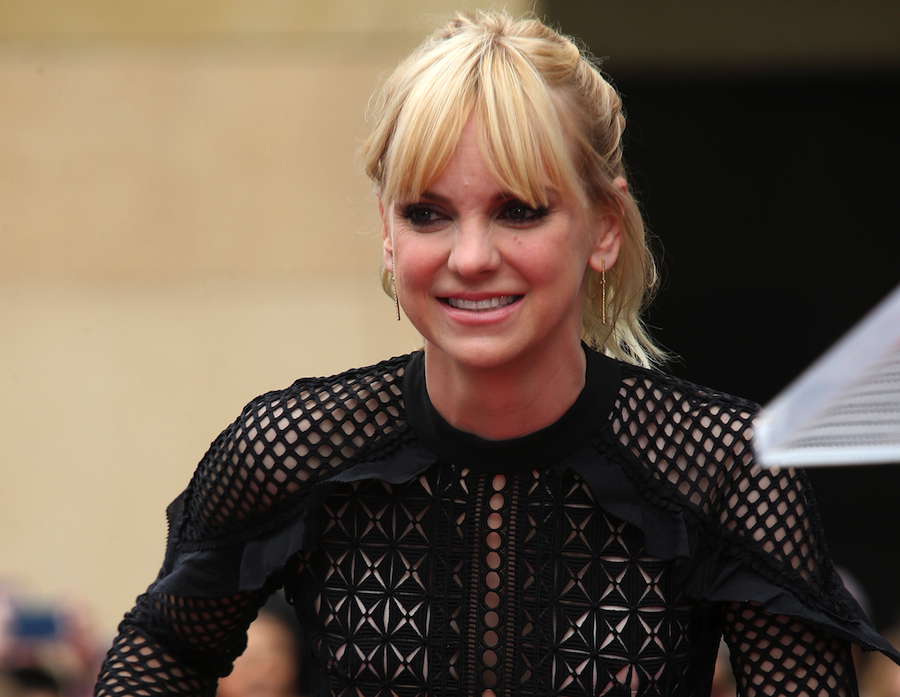 Podcasts are a rising form of entertainment, and women have utilized the medium with a multitude of variations and focuses, from feminism to comedy, or even both! These podcasts are perfect for when you can't find the ever-missing remote, and are too lazy to read. It's one of the most passive ways to entertain and inform yourself. So, check out these podcasts helmed by bright and interesting women that are sure to entertain and enlighten you!
A celebrity-focused podcast lead by some of your favorite ladies who are teetering on the edge of fame themselves, like: Jac Vanek, an Instagram celeb and clothing line mogul;Keltie Knight, a weekend co-host and red carpet correspondent for "The Insider"; and Becca Tobin, an actress formerly on the hit show "Glee". These women liken their podcast to a Sunday brunch gabfest with your BFFs. Aside from the interviews with celebrity guests, they also give an inside look into their own lives and offer personal accounts of their Hollywood lifestyle.
Lena Dunham is consistently searching for new ways to reach out and empower young women with the message of feminism. First with her weekly newsletter Lenny, and now she presents the Internet with the gift of her female-focused podcast, Women of The Hour. Hosted by Dunham, the all-encompassing podcast touches on an array of topics: friendship, love, health, cats, and so much more. Featuring famous and inspiring women, and even people from her own life, the guests bring appropriate commentary to the topic at hand.
Named after the hit song from Robyn, Call Your Girlfriend is a feminist pop culture and political podcast. "A podcast for long distance besties everywhere," as boasted on their website, best friends Aminatou andAnn call each other up on the phone and provide the listener with unadulterated girl-talk about things that we all have on our minds, like the inauguration and fake news, for example. On alternating weeks, they also feature phone-in-a-friend segments where they hold in-depth interviews with some of their compelling friends.
Four black women share their observations and commentary on current popular culture in this hit podcast, taking on the important task of discussing representation of black women and men in TV and other various forms of media. The tone is conversational, and the feminist dialogue is consciously aware. The ladies met through Tumblr and have actually never met in real life, but you'd never known based on their seamless flow of conversation and their effortless banter. Although entertaining, the podcast is educational in nature, making it a perfect podcast for those of us looking to "stay woke"!
So Many White Guys is a podcast hosted by the hilarious Phoebe Robinson, author of Don't Touch My Hair and co-host of Two Dope Queens. In this podcast, Robinson has intimate, yet funny conversations with actors, musicians, and other celebrities who just so happen to not be white dudes. Executive producer Ilana Glazer (of "Broad City" fame) makes frequent appearances as well. This podcast is sure to pique your interest, but ultimately completely reel you in with its verity and comedic overtones.
Attention, book nerds: "Lit Up" is the literary podcast you have been waiting for! The podcast focuses on authors and books — and the author's comments on their works — as well as book recommendations and cultural commentaries. The no-holds-barred podcast leaves no topic off-limits, and that's what makes it so captivating. Angela Ledgerwood, the host and creator of the podcast, has an impressive resume when it comes to interviewing and writing. Previously, Ledgerwood worked for household names such asCosmopolitan, Marie Claire, and Esquire. Rest assured, when listening to Lit Up, you are in the hands of a fellow bookworm and a supreme expert in the subject, who makes sure to ask the questions that are on all our minds.
Our favorite house bunny and all around hilarious actress, Anna Faris has made a splash in the podcast world, and people are taking notice. The tagline of the show is "Not-so-great relationship advice from completely unqualified Hollywood types", but their lack of qualifications is what makes the advice, and the podcast itself, so spectacular. Each week, Faris and her co-hostSim Sarna bring a celebrity guest onto the show to discuss a variety of topics, play games, and give advice to listeners. It's an interesting look into Hollywood and, not to mention, wildly fun. Also, the celebrity guests are insanely great.
The podcast for women who love to be nerdy and obsess over their passions,Nerdette is the ultimate podcast for geeking out. Even if the topic isn't something that you are currently fixated with, the enthusiam of the hosts of the show, Tricia Bobedaand Greta Johnsen, will still keep you entertained and possibly curate a new obsession! Past topics have included: the "Gilmore Girls" revival, rad women of history, and the webseries-turned-HBO show "High Maintenance". Tune in to get your nerdy fix!
What's YOUR favorite lady-centric podcast?
(Image via FayesVision/WENN)
- Taylor Carter, YH Contributing Writer