7 Horror Movie Final Girls To Help You Survive Halloween!
Written by Pauline Woodley. Published: October 31 2022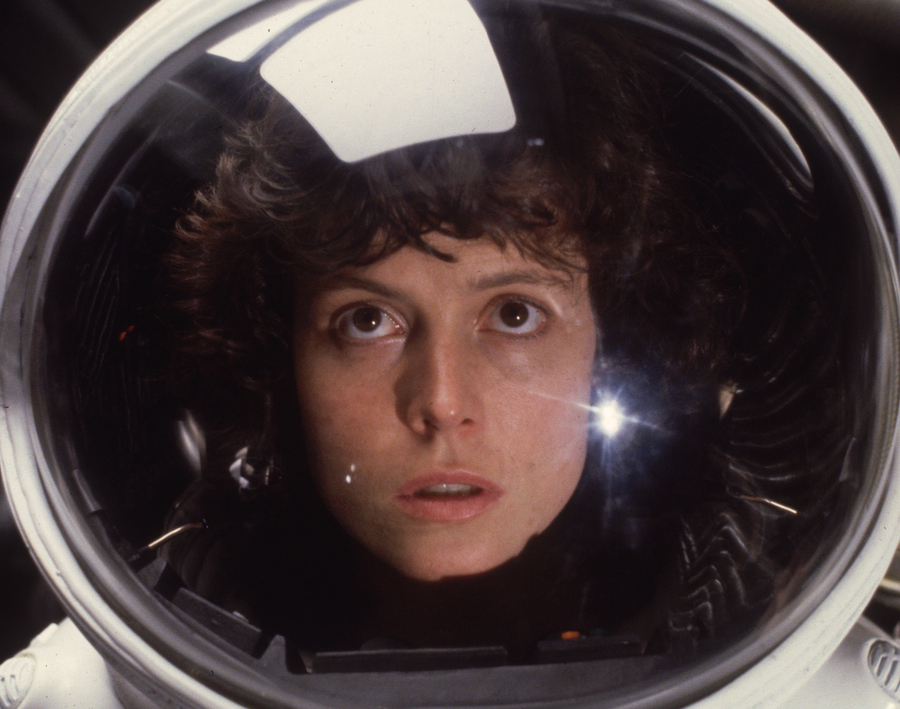 ( © Hulton Archive/Getty Images)
The Final Girl is one of the ultimate horror movie tropes. She is usually the star of the film, she is the reason the serial killer or axe murderer or demon have chosen to enact horror on a community. She is strong, she is cool, and most importantly she always survives in the end. In celebration of the best time of the year -- AKA Halloween -- I've rounded up 7 of the best and most badass Final Girls in horror history!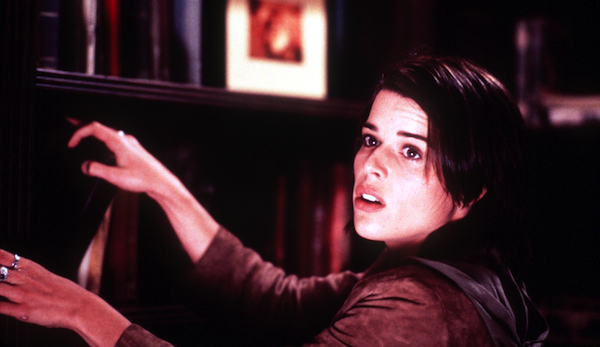 ( © Joseph Viles/Dimension Films/Getty Images)
1. Sidney Prescott from Scream(played by Neve Campbell)
If you've kept up with the Scream saga since the beginning, you understand the power of the legendary Sidney Prescott. After surviving not one, not two, but FOUR serial killers coming after her and her loved ones, Sidney Prescott has earned the title of the ultimate Final Girl. What sets her apart? Her strength. Rather than play into a damsel in distress that girls in horror movies typically convey, Sidney doesn't just scream and run. She's tactful, strong, and smart, which makes her one of the most iconic final girls in horror history.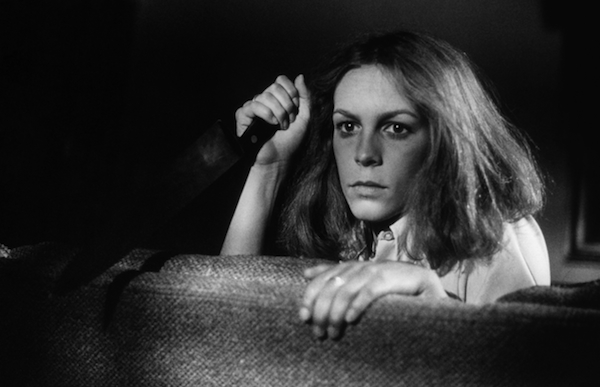 ( © Compass International Pictures/Sunset Boulevard/Corbis via Getty Images)
2. Laurie Strode from Halloween(played by Jamie Lee Curtis)
Bad, bad things happened on Halloween night in Haddonfield, Illinois, all those years ago thanks to the ultimate boogeyman Michael Meyers. The real star of the movie, however, is Laurie Strode. Michael Meyers mysteriously picks Laurie and her friends to brutally murder, and he seems pretty adament on murdering Laurie specifically throughout the movie. At the end of the film, when she is the lone survivor of Meyers's terror, she became one of the first Final Girls to grace our screens, and thus the trope was born.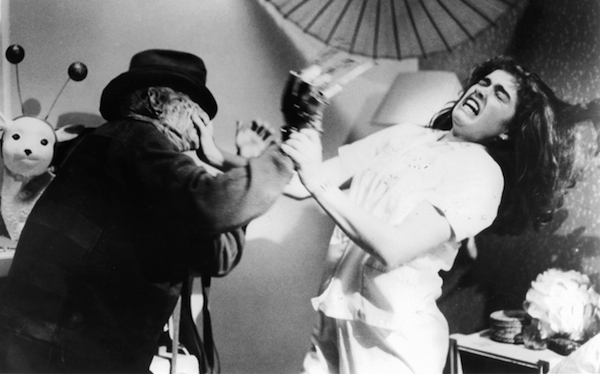 ( © New Line Cinema/Getty Images)
3. Nancy Thompson from A Nightmare on Elm Street (played by Heather Langenkamp)
AnotherWes Craven classic, Nightmare on Elm Street also stars an epic Fnal Girl. In A Nightmare on Elm Street, the infamous Freddy Kreuger haunts and murdered teenagers in their dreams, which kills them in real life. When Nancy Thompson starts researching these random murders, she realizes there is nothing random about them. She and her boyfriend, Glen, must team up and take down the night terror that is Freddy Kreguer.
( © Sunset Boulevard/Corbis via Getty Images)
4. Ellen Ripley from Alien(played by Sigourney Weaver)
As one of the best female protagonists in film history, Ellen Ripley is rarely given credit as being a Final Girl. However, all the signs point to yes, as she is the hero and lone survivor in the sci-fi thrillerAlien. Instead of a serial killer haunting this Final Girl, it's something otherworldly that wants to hunt and kill our protagonist. Ellen must use her most basic survival instincts to outsmart an alien and make it back to Earth safely. Fun Fact: The role of Ripley was original written as a man!
( © John Parra/Getty Images for Universal Pictures)
5. Adelaide Wilson from Us(played by Lupita Nyong'o)
Jordan Peele's Us turns the Final Girl trope on its head with its lead character Adelaide Wilson. With the many twists and turns that Us takes its viewers, this Final Girl isn't like the rest, mainly because she becomes the role of both the source of evil in the film and the last one standing. When the film hits its climax, it's hard to discern who to root for, as Adelaide fights her "tethered" Red. Nonetheless, Adelaide offers a refreshing take on the trope that gets audiences thinking and second-guessing even the person they see in the mirror...
( © Jerod Harris/WireImage/Getty Images)
6. Erin Harson from You're Next(played by Sharni Vinson)
In the dark comedy-turned-thriller You're Next, Erin Harson becomes the Final Girl that no one expects. After an incredible plot twist that no one saw coming, Erin is forced to brunt the horror of both her family and the people hunting her. Erin's status as a Final Girl proves that blood is not always thicker than water, and sometimes all you have in the end is yourself. Erin is truly the epitome of a lone protagonist by the film's end, and I'm sure she would attest that sometimes family is a nightmare.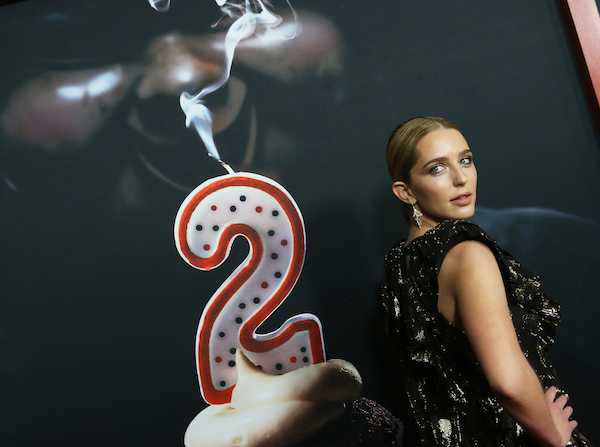 ( © Michael Tran/FilmMagic/Getty Images)
7. Tree Geldman from Happy Death Day (played by Jessica Rothe)
Tree Geldman finds herself in a particularly difficult situation in Happy Death Day. Rather than celebrating her birthday with cake and presents like a normal college student, Tree just can't stop dying, and after every death she finds herself reliving the day over and over again. A murderer is on the loose on campus and continues to choose her as their victim. Tree has a lot to learn before she can reverse her curse, but her relatability and amazing sense of humor make her a Final Girl that we can laugh along with, even after her 15th and 16th on-screen death.