6 Things You Need to Know About 'It' Rising Star Jack Dylan Grazer!
Written by Nicole Dzenga. Published: January 12 2018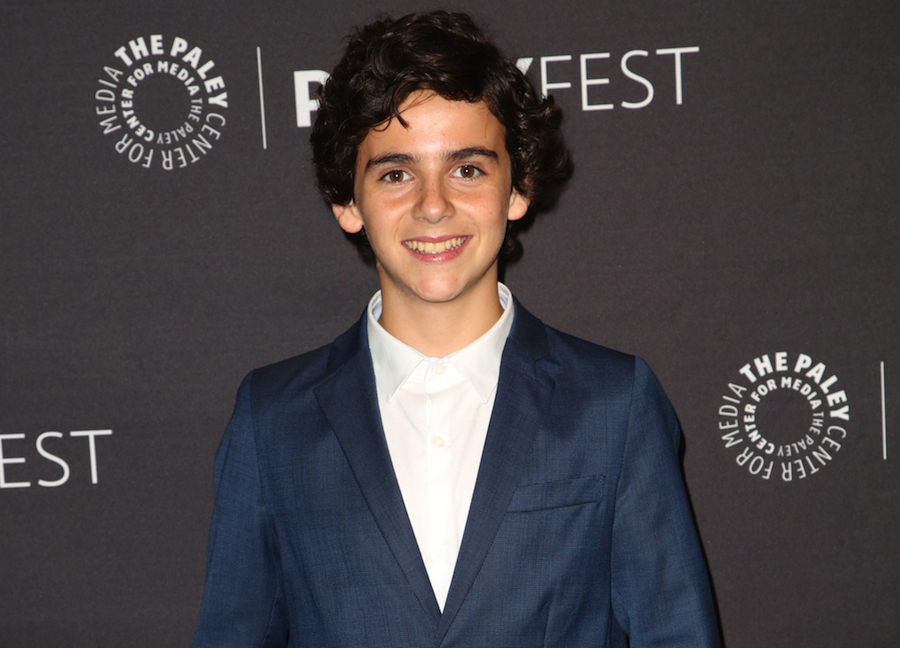 If you watched the IT movie (and judging by the box office, it's very likely), then you're probably familiar with 14-year-oldJack Dylan Grazer, who hilariously portrayed germaphobe and over-thinker Eddie in the hit movie.
(warning: slightly NSFW!)
Well, if you loved him as Eddie, there is so much more you can expect from the rising star because he is just getting started! His fun-loving, charismatic personality on and off screen is stealing the hearts off every teenage girl, and with over 2 million Instagram followers, this kid actor is on his way to the big leagues. Here are some fun facts about Jack!
1. He was recently cast in the new Shazam! movie
Okay, so when you get picked for a huge role in a scary movie, you would think that there is nothing else that could really top that except for maybe a bigger superhero movie -- which is where Shazam!comes in. He will be starring alongside Zachary Levi in the film based on the Marvel comic. The star recently shared an appreciation post on Instagram expressing his gratitude and excitement after being chosen such a huge role. You got this, Jack!
2. He played young Alex in CBS's "Me, Myself & I"
At the age of 14, you would think just being able to go to school and hang out with your friends is a great achievement. Well, for Jack, that may not exactly be the case. On top of being in the biggest movie of 2017, he also landed a major role in a major television network show, playing the teenage version of the main character Alex, who seems to be going the a phase in his professional career and needs some reflection. Although the series was pulled after only 6 episodes, it shows that Jack has film-to-television crossover appeal!
3. He is just as weird and funny in real life
From being the king of comedy to dabbling with musical.ly, he is literally the JACK of all trades and master of pretty much all. His low-key awkward-but-endearing persona is the perfect mixture that creates a typical teenage boy who happens to act but does not take life too seriously. He constantly makes fun of himself, talks super fast most times, and is incredibly witty. These are the ingredients all teenage boys should have. He even tries a bit of YouTube-ing!
4. He is besties with Finn Wolfhard
Call it luck or fate, but the fact that these two talents are not only in the same movie together but are also best friends in real life just makes it even more fantastic. #Fack is the ultimate bromance and many fans consider these two as the most adorable members of "the Loser's Club". Richie and Eddie compliment each other so it completely natural that their real selves do too!
5. He is afraid of pigeons
You would expect being in a movie involving an evil clown that feeds off of children to be the most feared thing by any individual, but Jack seems to think otherwise. For this young man, the fear of pigeons seems to trump any type of kid-eating clown and all they need to do is flap their cute little wings for Jack to start freaking out!
6. His uncle is producer Brian Grazer
Yes, THAT Brian Grazer. Name not familiar? Then you've probably heard of some of his film & TV projects, including "Empire", "24", How The Grinch Stole Christmas, Apollo 13, and many many more. Clearly talent runs in the family!
With so much going for the young star, he is basically destined to be the next teen heartthrob and we cannot wait to see him take over our screens with more hilarious and relatable content! More Jack equals a happy fandom!
(Image via Brian To/WENN)
- Nicole Dzenga, YH Contributing Writer; additional reporting by Katie Marzullo, YH Staff Editor