5th Indiana Jones Film Officially a Go!
Written by Katie Marzullo. Published: March 16 2016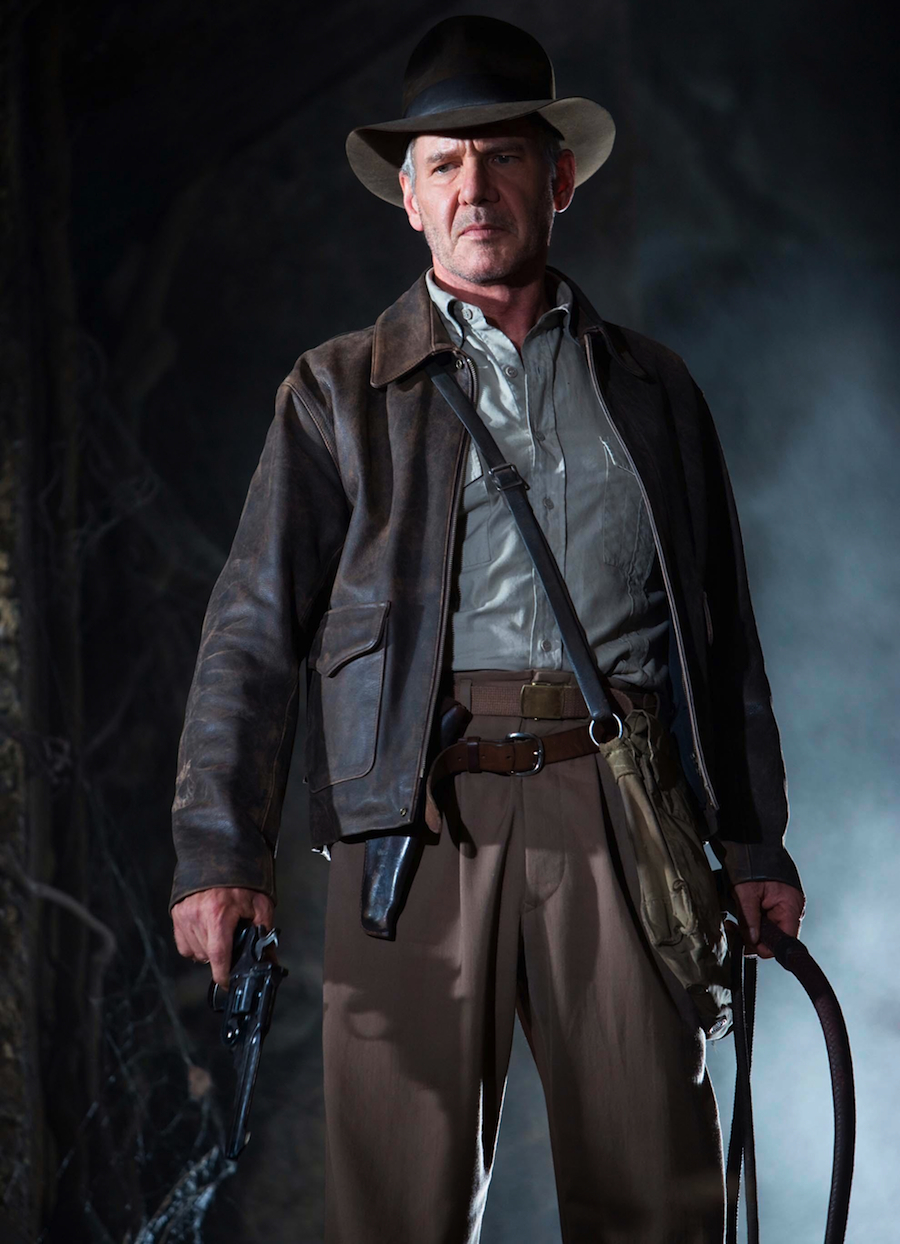 It's true. All of it.
Perhaps it was his recent return as Han Solo that gave 74-year-oldHarrison Ford a renewed sense of confidence – or maybe it was Disney who took note – because it looks like he's ready to dive back into another one of his iconic adventurer roles.
Ford is teaming up with franchise director Steven Spielberg and producers Kathleen Kennedyand Frank Marshall for one more go-around as the infamous archeologist Indiana Jones in a 5th installment of the film series. The movie has already been given a premiere date – July 19, 2019 – and with all the major players officially onboard, it looks like it's full-steam ahead!
The previous installment of the franchise, 2008's Indiana Jones and the Kingdom of the Crystal Skull, did okay box office-wise but was widely derided by audiences and critics, mainly for its "supernatural" storyline (which always struck me as odd, since literally ALL the Indy movies deal with supernatural forces???). There was also intense speculation that Crystal Skull was setting up Indy's son (played by Shia LaBeouf) to be the "next" Indiana Jones, but this no longer seems to be the case; it looks likely that Ford will again be the focus of the new film.
Of course, the elephant in the room is: is ¾-century-old Harrison Ford up for it? And can he be convincing at it? As great as it was to see him don Han Solo's old leather jacket again for Star Wars: The Force Awakens, I'd be lying if I didn't say that the wear-and-tear was starting to show. Granted, he broke his leg during filming, so that certainly could account for it, but is there wisdom is trying to resurrect a 35-year-old film franchise with a star well past his twilight years? And I ask this as someone whose first-ever crush in life was Indiana Jones. I felt bad enough seeing my "first love" struggle through TFA, even though I was never a big SW fan as a kid, so to see the same in a new Indy film (which isn't even coming out for another 3 years, at which time Ford will be 77 years old) might be too much for me to handle.
BUT there are still a lot of questions that remain unanswered; it remains to be seen how this will play out, so for now, I shall remain cautiously optimistic!
(Photo via WENN)

- Katie Marzullo, YH Staff Editor