5 Things You Should Know About "Stranger Things 2" Star Dacre Montgomery!
Written by Nicole Dzenga. Published: February 08 2018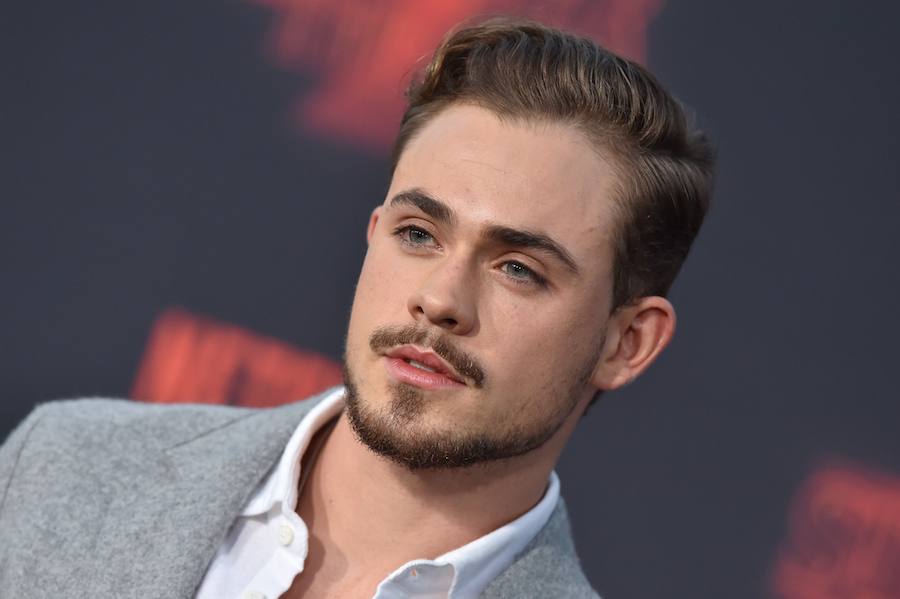 (© Culture Club/Getty Images)
Okay, if you have seen "Stranger Things", you're probably not a big fan of Max's older step-brother Billy. His constant aggression and bullying just isn't our vibe. Lucky for us, though, Billy is just a fictional character being portrayed by the very talented, young Aussie actorDacre Montgomery, and we are definitely here for that! Dacre joined Season 2 of the hit Netflix show after submitting his very vibrant and hilarious audition tape, which earned him the role of Billy, and he hasn't looked back since.
There is so much going for the 23-year-old heartthrob, and we just want to know more! Here are four facts to know about our boy Dacre!
1. His Name is Pronounced "DAY-ker"
Even we admit to flubbing it at first; Dacre is more commonly seen as a last name, with French origins (more on that below), but with the rising popularity of "Stranger Things" and the actor, maybe we'll start seeing more babies being named Dacre!
2. He Was a Power Ranger
Yup, you read it right! Our boy was the Red Power Ranger in the 2017 film reboot. His character, Jason, was the leader of the gang and managed their activities throughout all of their world-saving endeavours. His responsible, courageous, and charming on-screen performance was no less than perfect, obviously. He soon became the leader of the hearts of every teen in the Power Ranger fandom. Go, go, Dacre Power Ranger!
3. He Is Really Into Interior Design
As much as he loves to act, Dacre also has a true passion for interior design. Judging from his Instagram posts, he is very much as artsy as he is theatrical. His fashion statements and overall personality show a different side to him that we can't help but love. He is able to show his style through his posts and his outfits, and we are forever grateful. You know what they say, Instagram posts speak louder than words!
4. He Has Some Royal Blood In Him
Although we already adore him like we adore the royal family, our adoration comes with good reason. Dacre may very well be referred to as "his royal highness" -- He is descended from Charles II of England (1630-1685), who was King of Great Britain way back in the 17th Century and was known for his loyal patronage to arts and sciences. Dacre's name derives from his mother's side, whose ancestry includes the Barons Dacre of England. So… all hail Lord Dacre?
5. He is in The "Chateau" Music Video
Apart from conquering the TV world one role at a time, Dacre was one of the leads in Angus and Julia Stone's music video. His outdoorsy, adventurous personality definitely earned some him McDreamy points. The music videos follows a young adult couple going on an adventure, and it may very well be the sweetest thing we have ever seen. All we do is sit in jealousy but continue to support him!
When push comes to shove, we'll always show Dacre love. With a new movie featuring Russell Crowe in the works, and the confirmation of a third season of "Stranger Things", we can only expect that he shines to the fullest and we cannot wait to see what cool, eccentric performances he has in store for us!
(Image via Axelle/Bauer-Griffin/Getty Images)
- Nicole Dzenga, YH Contributing Writer