5 Summer Movies On Our Must-Watch List!
Written by Emma Cohen. Published: May 15 2023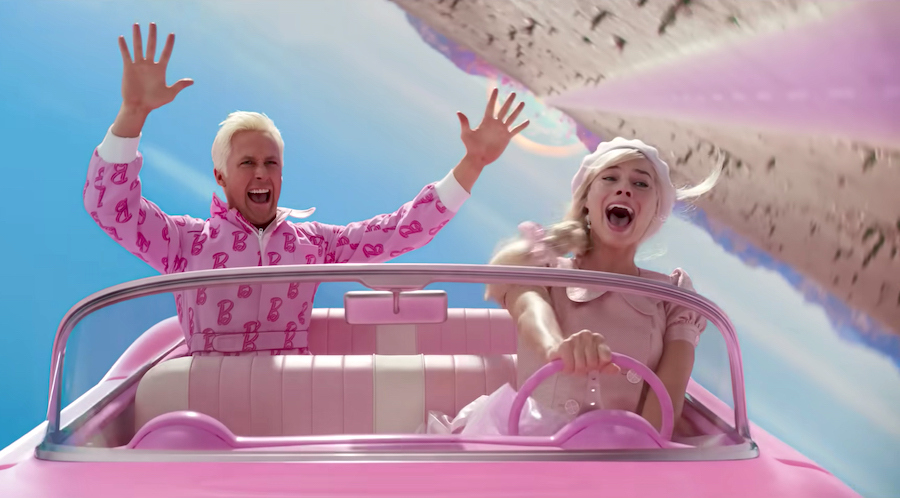 (Photo: Warner Bros. Pictures)
As the weather heats up while we inch closer to those Summer months, we can look forward to some of the most highly-anticipated films of the Summer. The ever-growing list of mega movies is big, bright, and bold, with many getting significant attention before their release dates. If you're wondering what movies you'll be able to watch when looking for solace in a cool theater on a sweltering day, then let's take a look at what are sure to be some of the hottest movies of the Summer!
1. The Little Mermaid (May 26)
We are all likely familiar with this Disney classic, and we can now add it to the collection of their live-action remakes. As the story goes, the sparkling, exuberant young mermaid named Ariel (Halle Bailey) seeks out the sea witch, Ursula (Melissa McCarthy), and exchanges her beautiful voice for an opportunity to go on land and be with Prince Eric (Jonah Hauer-King). TheRob Marshall-directed movie has been in the works since its announcement in 2016, and it tapped the award-winningLin-Manuel Miranda to write the music. Paired with Miranda is the illustrious Alan Menken, who worked on the original 1989 version of The Little Mermaid. The trailer for the film debuted during this year's Oscars broadcast, which gained even more excitement surrounding the release of this reimagined, beloved tale. 
2. Asteroid City (June 16)
Wes Anderson is back on the scene again! The filmmaker, who has garnered a cult following after films such as Moonrise Kingdom and The Royal Tenenbaums, is keeping the momentum after his most recent film, The French Dispatch. Set in a fictional 1950s American desert, the movie depicts the life-altering events that transpire during a Junior Stargazer convention. Anderson, who is known for his use of pastels and planimetric composition, recently dropped the enigmatic trailer while refraining from giving too much away in those two minutes. The incredibly star-studded cast includes Tom Hanks, Scarlett Johansson,Jason Schwartzman, Steve Carell,Tilda Swinton, Margot Robbie, and a plethora of others. 
3. Elemental (June 16)
Whenever Pixar and Disney team up, magic happens. In a world where the citizens are made of the four elements (fire, water, earth, and air) and cohabitate with one another, fire element Ember Lumen (Leah Lewis) and water element Wade Ripple (Mamoudou Athie) realize how similar they really are. Pixar is known for pulling at our heartstrings and is always finding new things to give feelings: toys, cars, robots, and evenfeelings themselves have gotten feelings. Now, we can add the four elements of matter to the list of entities that are sure to make us cry, laugh, and wish we had a box of tissues with us in the theater. 
4. Joy Ride (July 7)
It's time to buckle up for a road trip comedy that is bound to take some twists and turns. Joy Ride follows the adventure of four friends as they travel throughout Asia in hopes of finding one of their birth mothers. This wild film about friendship and finding yourself includes stars such as Stephanie Hsu,Ashley Park, Sherry Cola, andSabrina Wu, and it was created by Adele Lim, Teresa Hsiao, and Cherry Chevapravatdumrong. Although Lim is making her directorial debut with this film, she can be recognized from her screenwriting work on Crazy Rich Asians and Raya and the Last Dragon. If you've been craving a road trip buddy comedy that features a group of powerhouse performers, then you'll definitely want to add this to your watchlist. 
5. Barbie (July 21)
Life in plastic looks absolutely fantastic in Greta Gerwig's upcoming movie. The trailer, along with several posters of cast members, were recently released, and buzz about the Barbie World has never been more pervasive. Barbie will be played by the one and only Margot Robbie, Ken will be played byRyan Gosling, and other Barbies includeIssa Rae, Dua Lipa, Emma Mackey, Nicola Coughlan, Kate McKinnon, and so many more. Although no plotlines have been confirmed, the trailer appears to show Barbie embarking on a journey to the human world with Ken in tow. We also see lots of vibrant colors, iconic outfits, and what will likely be some campy musical numbers. The tagline, which is "She's Everything. He's Just Ken," hints that the story will be layered with signature feminist undertones from Gerwig. If you haven't already, check out the fun-filled, spirited teaser trailer for the perfect Summer movie.