5 Female Comedians You Need To Know!
Written by Emma Cohen. Published: May 15 2023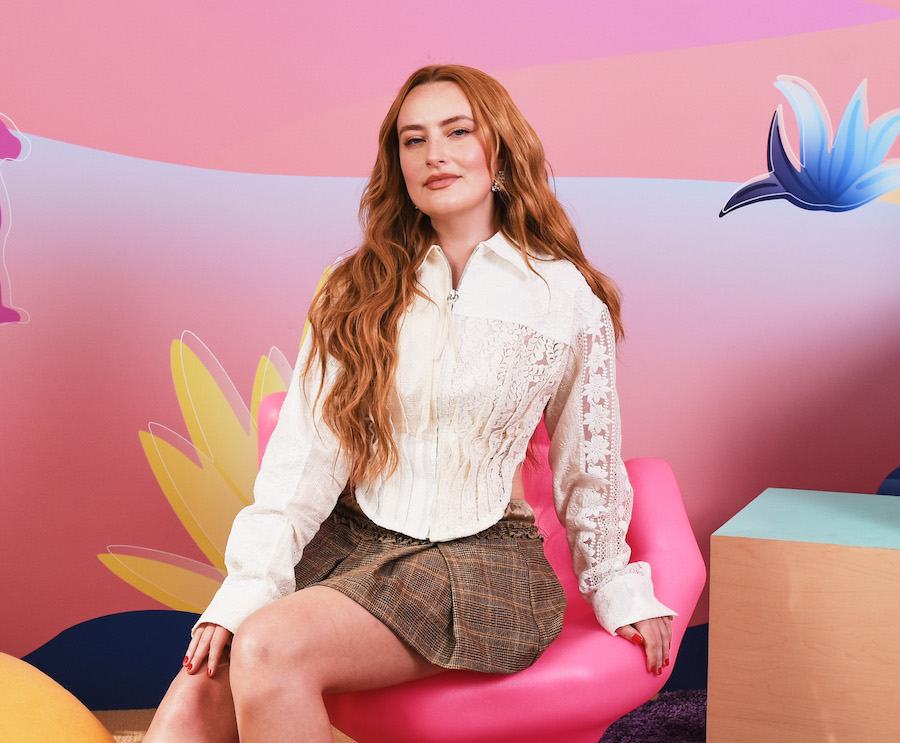 The last decade has ushered in some of the funniest female comedians who deserve all the spotlight. In a space that has typically been led by men, these women are redefining comedy while expanding the landscape to new platforms and creating their own unique styles. Whether it's stand-up comedy, television comedy, or social media and internet comedy, we have compiled some hilarious women you need to know if you're looking for a laugh (or several)!
1. Taylor Tomlinson 
If you don't have Taylor Tomlinson on your radar, do yourself a favor and check out her 2 stand-up specials on Netflix, "Quarter-Life Crisis" and "Look At Your". At just 29 years old, she has been killing it and is only going up from here. Her specials feel like you are listening to your older sister regale you with stories about relationships, family, mental health, and all things navigating your 20s. She does this all with sharp wit and keen insight, and she has got her comedic timing on lock. Tomlinson is carving out a bright path for herself in comedy, and she has already secured a deal with Netflix following her 2 stand-up specials. If you want to see her magic unfold in person, she's currently on her The Have it All tour!
2. Catherine Cohen
If I could assign various words to Cohen's comedy style, I would say it's glitzy, fizzy, whimsical, and with a bit of je ne sais quoi. If you have seen her Netflix special "The Twist...? She's Gorgeous", all of these words will somehow make sense. She doesn't just do comedy, though; she combines her act with comedic Cabaret-style songs, which completely opens up the parameters of a standard comedy routine. She's also a writer, and she has a book called God I Feel Modern Tonight: Poems from a Gal About Town, as well as an advice column in W Magazine. Both her poetry book and column are very stream-of-consciousness and quintessentially Millennial, mirroring a similar vibe to her comedy performances. 
3. Quinta Brunson
Quinta Brunson is the moment, and she deserves all the flowers for the way she is reshaping the current landscape of comedy. She is no stranger to the industry, and she began gaining visibility after her original sketch series "Girl Who's Never Been on a Nice Date" as well as for her work on Buzzfeed and "A Black Lady Sketch Show". She then went on to create the wildly successful and award-winning mockumentary sitcom, "Abbott Elementary". This multi-talented icon of our generation is taking Hollywood by storm, and she is doing it through some brilliantly authentic storytelling that perfectly balances humor and heart.
4. Amelia Dimoldenberg 
The comedy world has been rapidly changing, and internet personalities are proving they are forces to be reckoned with. Dimoldenberg, who hails from the U.K., is known as the creator of the internet series"Chicken Shop Date", where she invites rappers, singers, actors, or other celebrities on a faux date for some chicken and chips with a side of her signature deadpan humor. This series has hosted guests such as Keke Palmer,Shania Twain, Matty Healy,Jack Harlow, and Phoebe Bridgers. As she's grown to prominence, she's been asked to be an interviewer on quite a few red carpets, becoming a familiar name in recent months with certain videos that have gone viral. This virality includes moments such as interactions with none other thanAndrew Garfield (who fans would love to see on "Chicken Shop Date"!). 
5. Brittany Broski
Internet personality Brittany Broski (AKA Brittany Tomlinson) is one of the biggest stars on TikTok, where she has racked up 7.2 million followers and more than 326 million likes. In addition to being a TikTok creator, she is a YouTuber and co-host of the podcast "Violating Community Guidelines" with Sarah Schauer. Broski is beloved for her hilarious relatability, and seeing her achieve her dreams feels like a win for all the girls. For instance, she has gotten to meet and interview Harry Styles, which fans know was a surreal, incomparable moment for her. Like all of the incredible comedians above, she is breaking down walls and forging a path that is establishing her as one of the funniest women in the industry right now.