5 Movies That Make You Want to Call Your Grandparents (but you probably should anyway)
07-07-2022 by Noah Turner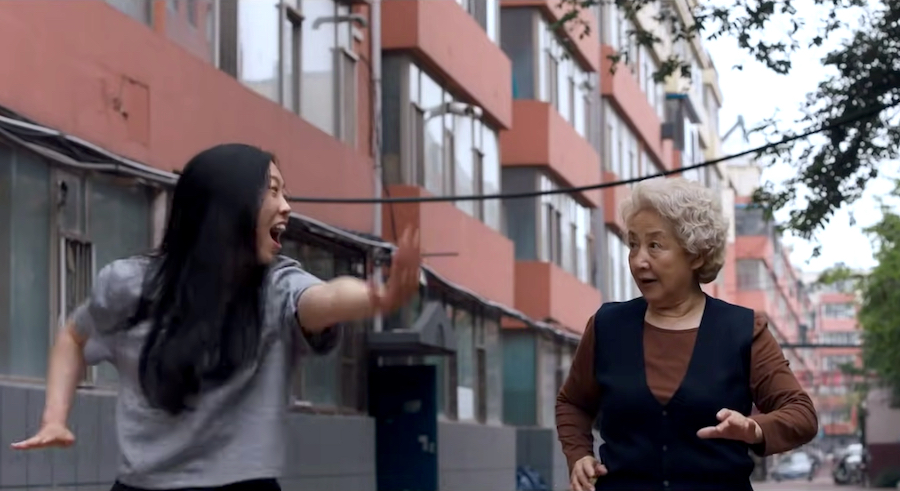 (A24)
While it can feel like a chore or a mitzvah, calling your grandparents is a great way to brighten their day. Why save it for a holiday or a birthday, or a nagging parent to remind you? If you need a little more inspiration, we present to you now 5 movies that will put you in the mood to call your mee-maw and pee-paw!
1. The Farewell (2019)
A personal favorite on the list, it's as heartbreaking as it is endearing. It's the story of how love is not always easy, and that sometimes it means holding a burden for the better of others. Even when you believe it isn't the right decision. The film follows Aquafina who travels back to China to see her dying grandmother, Nai Nai, one last the time. The only thing is that it is customary not to tell the terminally Ill that they are terminally Ill. Awkwafina struggles with the morality of keeping such grave information secret while also trying to enjoy Nai Nai's love as much as she can one last time.
Stream The Farewell on Showtime.
2. Little Miss Sunshine (2006)
Alan Arkin. 'Nuff said.
Stream Little Miss Sunshine on HBO Max.
3. The Royal Tenenbaums (2001)
A film about a disgraced patriarch who tries to get in touch with his family before he ends up back on the street, the film is one entirely founded on the dangers of choosing to love or not love your family. Not everyone is deserving of your love, but it's always better to try. Gene Hackman is undoubtedly the worst grandparent on this list, but there is an important lesson to be learned from him.
Rent The Royal Tenenbaums on Amazon Prime.
4. Moana (2016)
As everyone tells Moana what she must and mustn't be, her grandmother is the only one who tells her that it's ultimately up to her, and that she knows she will succeed at whatever she does. Because of this advice, Moana goes on to save her tribe and the ocean.
Stream Moana on Disney+.
5. Charlie and the Chocolate Factory (2005)
While it is undoubtedly a little sus that the bedridden Grandpa Joe was up and at 'em the moment it was time to do something cool instead of working, the story of Willy Wonka is an important reminder that your grandparents were once children too, and not only are they happy to support you and spend time with you, but they also have dreams of going on adventures themselves, even the childish ones like going to a chocolate factory.
Stream Charlie and the Chocolate Factory on HBO Max.
Go call 'em, kids!