5 Body-Positive Models Killing the Fashion Game!
Written by Taylor Carter. Published: March 20 2017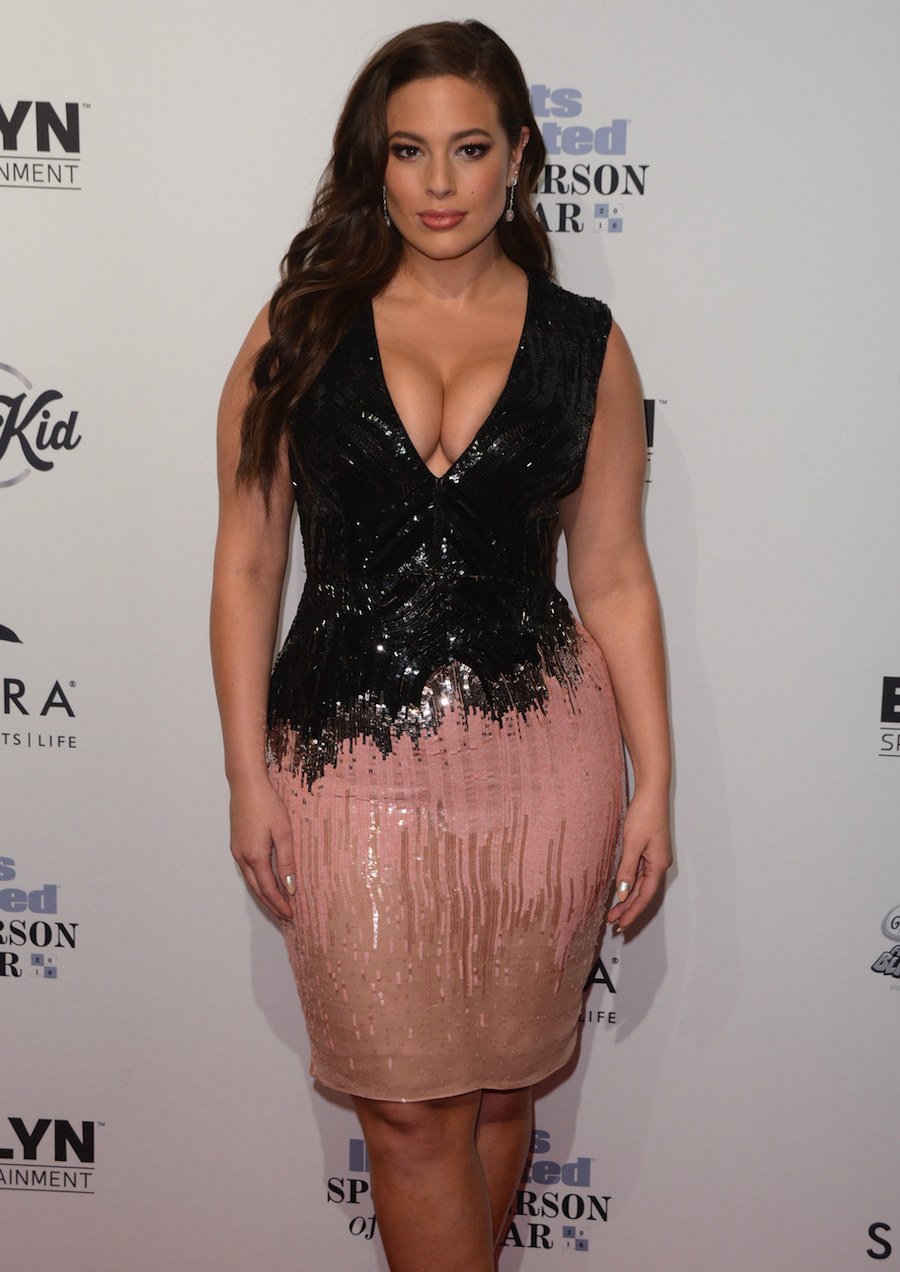 Even in these times, when loving yourself and your body can sometimes feel like a rebellious act, these women have been defiantly confident in all the best ways. Despite criticism they face in the unforgiving-but-slowly-improving modeling industry, these women are redefining traditional beauty standards and taking the fashion world by storm with their killer style and empowering influence on young women.
Ashley Graham
If you haven't heard of Ashley Graham, it's possible that, like Patrick from "SpongeBob Squarepants", you also have been living under a rock. Joking aside, Graham tops the list of plus-size body-positive models that are making major strides in the high-fashion arena. Graham was recently featured cover of Vogue, becoming the first plus-sized model to grace the cover of their American issue. She posed alongside other models including the it-girls themselves,Kendall Jenner and Gigi Hadid. Graham also appears as the love interest in DNCE's music video for "Toothbrush". She's popping up everywhere and we couldn't be happier for her, especially since she promotes loving your body at any size and embracing your "flaws".
Barbie Ferreira
Barbie Ferreira is a NYC-based curvaceous model and Instagram celebrity. Known for her classic good looks and crazy chic style, she empowers women of all sizes to love and accept their bodies. She models for big brands like Aerie and Target, and her work has been highlighted in magazines like Teen Vogue and Elle. She proudly joins the campaign against retouching, and even recently posted a photo of her stretch marks on Instagram with the caption: "noticing how cute my body can be despite lil changes." Not only can you see her in fashion-forward shoots, at the end of last year, she released a weeklong body-positive video series in partnership with Teen Vogue.
Hunter McGrady
DubbedSports Illustrated's curviest model ever, Hunter McGrady is shaking up the current fashion game. She was featured in this year's recent Swimsuit Edition alongside supermodelChristie Brinkley and tennis star Serena Williams. Currently, McGrady is one of four models vying to be part of Sports Illustrated's swimsuit rookie class of 2018. McGrady has garnered quite a following on social media, racking in an impressive 240k followers on Instagram. She posts selfies, vacation photos, and even some photos from her shoots. 
Iskra Lawrence
Not only is Iskra Lawrence a notable plus-size model, who famously appears in Aerie's un-retouched campaign, she's also a Self Magazinecontributor and an National Eating Disorders Association ambassador. Lawrence does it all. She is posting amazing outfit goals on Instagram, and encouraging body positivity and visibility in the fashion world for all sizes. You may remember when Lawrence bravely undressed on a subway in New York to promote self-acceptance and forging a positive relationship between yourself and your body; the demonstration received well-deserved cheers from onlookers. Lawrence is a model whose life and fashion advice you want to follow.  
Emily Bador
Recently featured on Allure, Cosmopolitan, and Elle UK for her body positivity, Emily Bador is a rising British model who has taken to Instagram for authentic posts on her past body image issues, current struggles, and her disappointment in the modeling industry. Bador believes the fashion industry should represent everyone, not just the traditional body types we're used to seeing in magazines and billboards. Her Instagram is full of inspiring posts, chic outfits, and fun adventures. She is disarmingly sweet and a true fasionista who we will probably hearing a lot more from in the future due to her rapidly increasing following.
(Image via Ivan Nikolov/WENN)
- Taylor Carter, YH Contributing Writer