4 Things You Should Know About Brooklyn Beckham!
Written by Hollie McLaughlin. Published: March 16 2018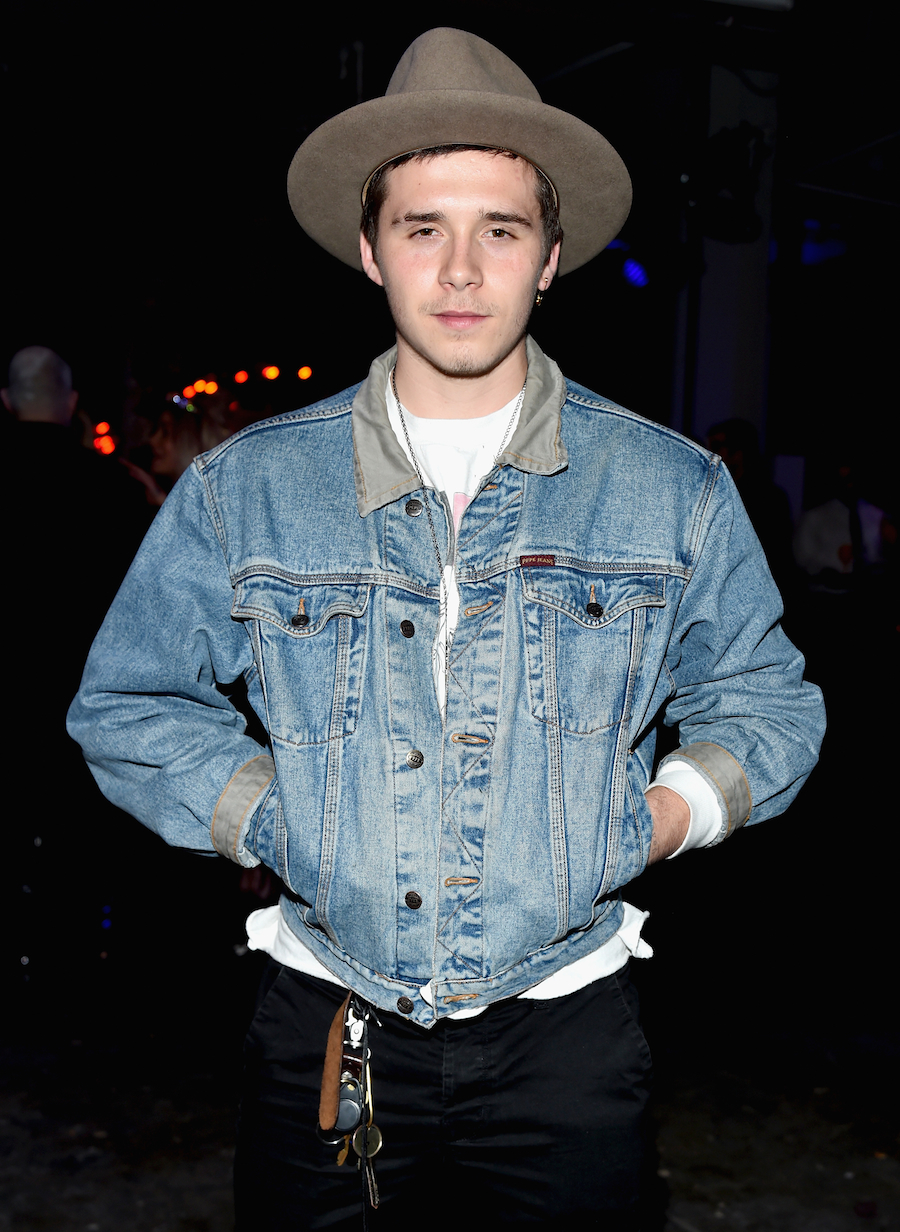 He's the son of one of the most famous power couples -- His dad is a world-renowned athlete and his mom is a pop star-turned designer -- but Brooklyn Beckham is definitely coming into his own. As he turns 19 this month, here are four things you need to know about Brooklyn!
1. He Is a Photographer
He may have grown up in front of the cameras, but Brooklyn can now be found behind the lens. While choosing his GCSE courses (high school equivelent classes in the U.K.), Brooklyn saw Photography listed as an optional class. He started to experiment with photography by capturing photos on his phone and sharing them on Instagram. DadDavid Beckham took notice of his son's newfound passion and surprised him with a Fujifilm camera, and Brooklyn has never looked back. His new hobby quickly became a job -- Brooklyn shot the Burberry Brit fragrance ads in 2016!
Check out the campaign below; this pretty much makes my teenage Photography endeavors look like an arts and crafts project. 
2. He Now Lives In The City That He Was Named After
Brooklyn was named after the beloved New York City borough, Brooklyn. His mom, Victoria Beckham -- then known the world over as Posh Spice -- found out she was pregnant while working with theSpice Girls in NYC. Fast forward 19 years later and Brooklyn now calls this corner of NY home. Brooklyn is a student at Parsons School of Design, majoring in Photography with a minor in Art.
3. He Is a Published Author
In 2017, Penguin Random House published Brooklyn's book of photography,What I See. The book, consisting of 300 photographs, is also an autobiography of sorts. Readers get a firsthand look at A-list parties and luxury holidays (safari in Kenya, anyone?) from Brooklyn's point of view. The book made the Sunday Timesbest sellers list and was named the 8th best-selling U.K. photography book in 2017.
The Beckhams are a notoriously close family. Brooklyn and his siblingsRomeo (15), Cruz (13), andHarper (6) can always been found in the front row during Fashion Week to cheer on Mom during her shows.  
Despite Brooklyn living in New York while the rest of the Beckham clan splits their time between London and Los Angeles, the family marks big occasions and send each other well wishes via social media -- whether it's a birthday, David receiving the Order of the British Empire from the Queen at Buckingham Palace, or Victoria getting Designer of the Year at The British Fashion Awards. And speaking of his mother, Brooklyn recently cemented his love for her for all the world to see with a tattoo of a heart with the word "Mum" now adorning his arm. #swoon
Be sure to check out Brooklyn's visit to the Young Hollywood Studio, where he dished more on his photography career and his relationship with the rest of the Beckham clan!
(Image via Kevin Tachman/amfAR2017/Getty Images)
- Hollie McLaughlin, YH Contributing Writer