4 Must-See Films by Muslim Filmmakers!
Written by Sarah Osman. Published: February 01 2017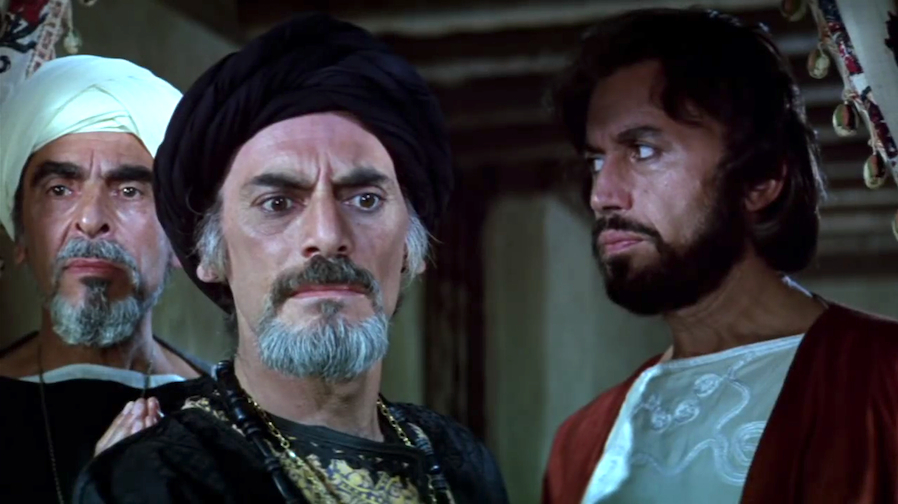 While there are recent rumors that there aren't that many Muslims in the world, there are actually 1.6 billion Muslims spread across multiple continents. The second-largest religion in the world (Christianity is the first) is prevalent not only in the Middle East but Asia, Europe, and even South America. Muslims, and Muslim majority nations, have been responsible for quite a bit of the world's music, literature, and films (some of these films actually have nothing to do with Islam, just as the majority of Christian filmmakers don't make films primarily about Christianity). One of the current Oscar nominees for Best Foreign Film, The Salesman, is from Iran, a country where the majority of the residents are Muslim. There are numerous films you can watch made by Muslims (or from Muslim majority countries)! Here are just a few of the best to check out:
American East
Directed and written by Egyptian-American Hesham Issawi,American East takes the idea of the American Dream and gives it a modern twist. The film follows Sayed Badreya (Mustafa Marzoke), an Egyptian immigrant who just wants to run his L.A. falafel shop in peace. He's got a slew of problems: his teen son no longer wants to be Muslim, his sister has a non-Arab suitor, and his employee is tired of only getting acting roles as a terrorist. To top it all off, he's popped up on the FBI's radar as a terrorist. Unsure of what to do, Badreya decides to go into business with his friend -- who happens to be Jewish. The film is a charming look at what it is to be Middle Eastern in America and how to defy the stereotypes that often define us.
The Message
Consider this film the Muslim version of The Ten Commandments. Often watched by Muslim families during Ramadan, The Messagedepicts parts of the Prophet Muhammad's life, as well as the initial spread of Islam. You never actually see Muhammad (it would be against Islam to show him), but you do get a sense of everything he went through. The director, the late Moustapha Akkad, tried to direct films about Islam in Hollywood at a time when it was incredibly difficult to (and, in all honesty, still is). A fun fact about Akkad: he also served as a producer on the horror classic, Halloween!
Persepolis
One of my all-time favorite films (and graphic novels), Persepolisis an impressive piece of animation and an even more impressive story. Marjanne Satrapi directed the adaptation of her graphic novel, which is based on her own childhood and adolescence growing up in Iran. The film follows her family's struggles during the Iranian Revolution, as well as her time in Vienna, where her parents sent her to study abroad.Persepolis will remind you to never give up and to always be true to yourself and your family, no matter how dire the situation may seem.
The Hidden Half
If you need a true feminist to bow down to, then look no further than directorTahmineh Milani. Many of her films concern women's lives in Iran, but The Hidden Half actually landed her in jail for two weeks -- Iran's Revolutionary Court accused her of supporting counterrevolutionaries (she was released on bail). The film is told through a manuscript that Fereshteh (Niki Karimi) leaves for her husband to read, which concerns her life as a young revolutionary during the Iranian Revolution. I don't want to give away too many details, as the reason for the letter is quite enticing, but if this film doesn't make you want to resist, then I'm not entirely sure what will. Check out a riveting scene:
(Image via Trancas International Films/YouTube)
- Sarah Osman, YH Contributing Writer