31 Films & TV Shows To Watch In March!
Written by Natalya Gioiella. Published: March 02 2017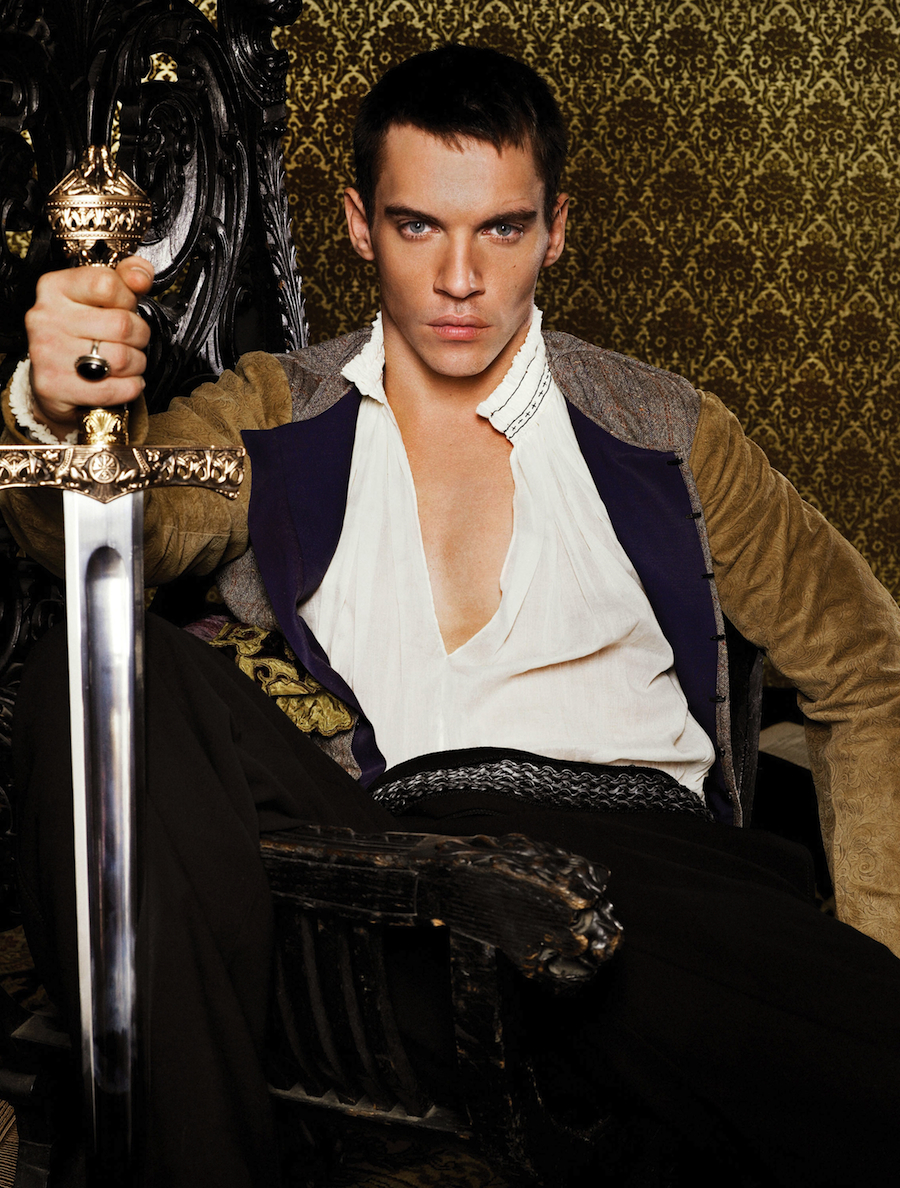 Do you hear what we hear? It's March and it's a time for all of us to have some fun. Spring Break is right around the corner, March Madness isn't far behind, and exciting new movies and TV shows are premiering, so in keeping with the tradition of all things new for Spring, we want to recommend 31 films and TV shows to watch for all the 31 days ahead!
Most of the films and TV shows listed below are on Netflix or they will be coming out in theaters this month.
1.Kevin Hart: Laugh At My Pain
This film version of the comedian's 2011 live tour is a great way to unwind after a long day at work. As we know, Kevin is extremely funny -- so funny in fact that we couldn't stop laughing for the entire movie, whihc is an hour and a half long! We advise, however, that because of the cursing and some of the jokes, this movie should probably only be seen by young adults that are 18 years of age and over!
2.  O.J.: Made in America
After watching a funny comedy, switch over to something a little more serious. We recommend the Oscar-winning documentary, available to stream on Hulu, that sheds new light on the athlete's infamous murder trial, in ways you might not expect. Ezra Edelman's 4-part exploration of race in America as it relates to O.J. Simpson and his life is definitely way more complicated than we ever imagined...
3.Midnight in Paris
Start the weekend off right with a romantic date night movie. Woody's Allen's Midnight in Paris is about a writer who travels back to the 1920s and finds romance and inspiration with other talented artistic minds like F. Scott Fitzgerald.
4.  La La Land
Another great movie to see over the weekend either on a date or with your girlfriends, this romantic comedy/musical starring Emma Stone and Ryan Gosling tells the tale of Sebastian, a struggling musician, and Mia, a struggling actress, who fall for one another after a series of chance encounters. They must learn to make sacrifices for each other if they want to make the relationship work. It is still in theaters and probably will be for a while since it won seven six Oscars!
5.Hidden Figures
Times are changing and history is being made in movies, especially in movies like Hidden Figures. We highly recommend this film if you're wanting to end the weekend on a bang -- or if you want to encourage any young ladies in your life to pursue a career in science. This story has never been told before and we were surprised that it hadn't, for who wouldn't be moved by the story of three African-American women who, due to their intelligence and talent as scientists, helped to launch John Glenninto orbit? Segregation was still happening and three women made history happen! Watch Octavia Spencer,Janelle Monae, and Taraji P. Henson give it their all, but hurry before it leaves theatres!
6. "Jane the Virgin"
A woman gets accidently impregnated by another man's sperm and she must now live with the consequences of dealing with her baby daddy and her fiancée as well as her family, especially her grandmother, who have a strict ideas about women having sex or getting pregnant before they are married. So you can only imagine the drama that unfolds. It makes for great TV and BONUS: you might also learn a little Spanish!
7. "Grace and Frankie"
You probably haven't watched "Grace and Frankie" on Netflix because, eh, who wants to watch two 70-something women talk about their lives, amirite? But no, we promise you, it's way more than that.Jane Fonda and Lily Tomlin play two completely opposite women who turn to each other for comfort when their husbands leave them -- for each other! The women are greatly affected by what has transpired and they go off the deep end, smoking pot, drinking, dancing on top of bars, and they even try online dating. They also lean on their grown kids for support, but they have their own problems, in addition to learning that their fathers are gay, like overcoming a drug problem, learning how to juggle a company and a relationship, and learning how to juggle their own children. Believe us, this show is totally worth your time!
8. "Merlin"
Ever wondered what the backstory was behind King Arthur, the Knights of the Round Table, and Merlin the Magician? The TV show "Merlin" will reveal all in just 5 seasons, all of which are on Netflix. Watch the action, drama, and magic via special effects unfold in this riveting fantasy TV show.
9. "Beauty and the Beast"
BeforeGeorge R.R. Martin created the books that are the basis for HBO phenomenon "Game of Thrones", he paid the bills as a writer on the 1980s television series "Beauty and the Beast", a modern-day (by '80s standards) take of the classic fairytale. A detective named Catherine (played by Linda Hamilton) is almost killed but something or someone saves her and she is determined to find out who. The show itself is equipped with wild chase scenes, great drama, a powerful romance, and, of course, there is plenty of fantasy elements involved as well.
10. "Nikita"
Nikita stars the badass and beautiful Maggie Q as a rogue agent determined to bring down the agency who turned her into a trained killer. The show is well equipped with action and great chemistry between characters.
11. "Dexter"
Dexter is an interesting show because it is about a serial killer who kills other killers but goes to work everyday solving murder cases, convicting other murderers, and putting them behind bars. Granted, the last season was kind of unfuriating, but the first few seasons are definitely amazing television!
12. "Reign"
Reign is another historical drama that tells the story of the life of Mary Queen of Scots, only through a more modern-day lens, which makes for a very interesting take on the notorious and complicated queen.
13. "The Blacklist"
This crime drama is about a former agent named Reddington who lends his services to the FBI to capture some of the world's most dangerous criminals according to a list that is supplied to them. The show is equipped with action, drama, violence, romance, and, best of all,James Spader.
14.Leap Year
Taking a break from crime & action dramas, here's another cute romantic comedy! We already know you love Amy Adams, and you will probably love her costars, Matthew Goodeand Adam Scott, as well. These actors portray two completely different men -- one far too serious in his work and another into his Irish lifestyle but also looking to settle down. Anna (Adams) decides to go to Ireland and propose to her boyfriend on Leap Year, but her plans change when she meets a charming innkeeper... let the romantic shenanigans ensue!
15.Begin Again
Keira Knightley, Mark Ruffalo, and Adam Levine star in this beautiful comedy about a music producer whose luck is down the tubes until he discovers a singer-songwriter in a bar hoping she will help him to relaunch his career. Who doesn't love second chances?
16.Last Knights
Clive Owen and Morgan Freeman star in an action-packed thriller about a nobleman who decides to ride against his cruel ruler and avenge his dishonored master. With a cast like that, though, does the plot even matter?
17.Beauty and the Beast
A tale as old as time... being retold in its original form! This new live-action version of the classic animated Disney film stars "Downton Abbey" heartthrob Dan Stevens as the Beast, the handsome hunk known for his roles in The Hobbit and The Girl on The TrainLuke Evans as Gaston, and the brightest witch of her age Emma Watson as Belle. Be sure to see the new adaption when it lands in theatres (and our hearts) on March 17!
18.Vampire Academy
This is a movie about Rose Hathaway (Zoey Deutch) learning to handle life as a half-human/half-vampire and taking on a leadership role as head of the Moroi. Its actually a very entertaining movie equipped with action scenes and lessons about what its like to be a true friend.
19. "The Tudors"
This is definitely for those over the age of 18, but it's a great show that tells the story of King Henry VIII's life and his infamous 6 wives in only 4 seasons. The acting in this show is absolutely incredible. Jonathan Rhys Meyers really knows how to portray King Henry as a man with a temper who will go to any lengths to get a male heir -- including knocking off a couple wives and starting his own Church!
20.Johnny English Reborn
Who doesn't love Rowan Atkinson? Johnny English Reborn is basically "Get Smart" meets James Bond -- a funny, action-packed flick where Johnny ends up performing some of the most ridiculous stunts and still manages to save the world from evil.
21. "The Originals"
Though this is a spin-off of "The Vampire Diaries", this series is now more focused on the lives of Klaus and his brothers and what they must do to keep the city of New Orleans safe from the witches and werewolves that roam the town. The first three seasons are now on Netflix.  
22. "House"
Hugh Laurie is the grouchy but brilliant Dr. Gregory House, who teams up with an elite team to save the lives of many patients. He is definitely not the easiest man to work with, much less be around, but his talents can't be denied, and that's why we loveto hate him.
23. "Hart of Dixie"
In this enjoyable but short-lived comedy, Rachel Bilsonstars at Dr. Zoe Hart who, after her father's death, moves to Alabama to take over his practice, only realizing how hard she must try to fit in with the people of Bluebell. A good old-fashioned fish-out-of-water story!
24. "Ringer"
Here's one that might have initially skipped off your radar... "Ringer" is a TV show starring Ioan Gruffudd and Sarah Michelle Gellar about a woman named Bridget Kelly who goes on the run after witnessing a murder and ends up assuming her sister's identity after running to her for help. This also inspires her to clean up her act, as she was only 6 months sober when she came to visit her sister.
25. "The Crown"
This Emmy & Golden Globe-winning docu-drama tells the tale of Queen Elizabeth II's the life from the earliest days of her reign. We learn about all of the hardships that she had to endure and how much she cared for both her family and her country, and the hard decisions she had to make to balance both. We really enjoyed how historically accurate they portrayed her!
26. "Parenthood"
"Parenthood" is probaby one of NBC's best shows of all time. It centers around the lives of an extended family that includes two brothers and two sisters, their spouses, their parents, and their own kids. If you watch the show, you will gain some really valuable insights into what it actually means to be a family and how to cope with a child who suffers from a disease.
27. "Once Upon A Time"
If you love fairy tales -- specifically Disney fairytales, ABC's "Once Upon A Time" is a smorgasbord. A bail bondswoman named Emma reconnects with her son and rescues him from his evil stepmother, and together they go on adventures learning along the way that the people in his book of fairytales are the people that are trapped in Storybrooke due to a spell that his evil stepmother cast. If you didn't think it was ever possible for your beloved Disney characters to connect with characters from Greek Mythology, then think again! 
28. "Penny Dreadful"
Another great show for lovers of fantasy, this one is set in 1891 where the police are tasked with investigating a series of murders which Malcom Murray and Vanessa Ives both know is the result of something larger at play. Intrigued? Watch the show on Netflix!
29.The Three Musketeers
Three 17th century bros rally together when their friend needs them to defend the nation -- totes relatable, yes? It's both funny, and action-packed, but most importantly, it stars Orlando Bloom, Luke Evans, Matthew MacFayden, andLogan Lerman. Need we say more? You can catch it on Netflix.  
30.A Stranger in Paradise
A Stranger in Paradise is a thriller starring Colin Egglesfieldand Catalina Sandino Moreno that follows the story of a man named Josh who goes to visit his brother in Thailand only to find out he is in business with the local mafia. It's an entertaining flick that's a perfect date-night compromise! Check it out on Netflix!
31. "Bones"
"Bones" is a great way to end the month because it is a show where you don't have to watch every single episode -- you can literally just pick out an episode that interests you by glancing at the summary. 11 seasons is a lot of wade through, after all! The show is about an FBI agent named Booth and a forensic anthropologist named Brennan who team up and solve crimes together with the help of other experts.
Well, what are you waiting for? You have a lot to watch this month, so get started asap!
(Image via HBO/WENN)
- Natalya Gioiella, YH Contributing Writer