10 Back-To-School Movies To Get Your Head In The Game!
Written by Amanda Baltazar. Published: August 18 2017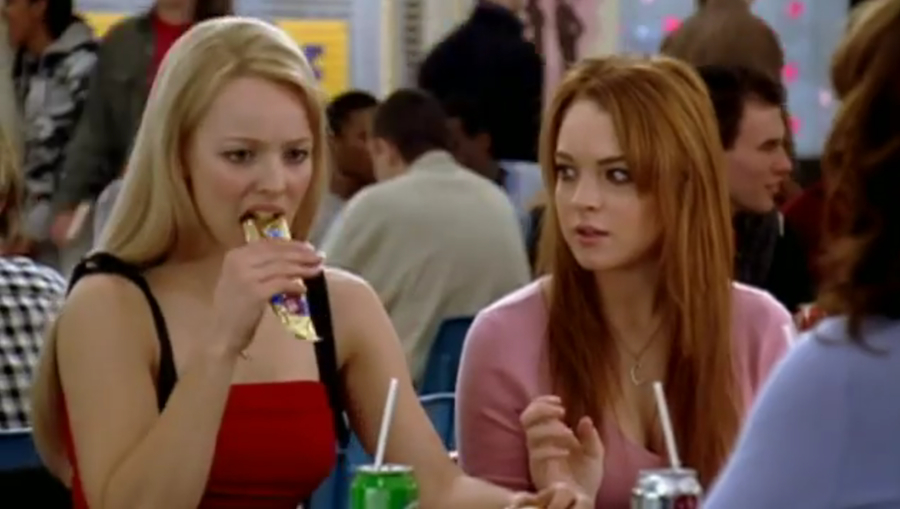 Summer is coming to a close and that means that kids need to start prepping their pens and notebooks and adults have to be ready for insane morning traffic. Transitioning from summer to school was always tough for me, and going from having all the time in the world to being stressed out with homework and grades was terrible! 
So how can you easily transition from sun and fun to classrooms and work? Just watch some back-to-school movies to get your head back in the game! "Getcha, getcha, getcha, getcha head in the game! I gotta get my head in the game." 10 points if you can name what movie that's from...
If you don't know where to start. here were my go-to back-to-school, get-in-the-mood movies when that dreaded August day came to shoot me back into reality!
The Breakfast Club
A John Hughes classic brings together teens from different walks of high school cliques and they realize that their singular perspective of high school and life may not be the best way to go. This is a great back-to-school movie because it has all the different stereotypes of high school with a comedic twist. Even though it's over 30 years old, a lot of the themes are relevant today. And you can't beat that soundtrack! Classic.
Mean Girls
As pop culture icon, Mean Girls is a must-watch for back-to-school because, aside from the hilarious writing and infamous characters and quotable one-liners, the movie is all about the intricacies and nuances of high school turned all the way up! But the message is great and clear -- we should just "bake a cake full of rainbows and smiles".  [*voice in the distance* "SHE DOESN'T EVEN GO HERE!"]
Grease
The classic high school musical that will remain in everyone's hearts because of the awesome soundtrack and the amazing John Travolta and Olivia Newton-John. And if "Summer Nights" doesn't have you feeling nostalgic about summer, I'm not sure what will. Because that's what's happening. Summer is over. [*sobs*]
Harry Potter and the Sorcerer's Stone
I think we all wish that we were going to Hogwarts and not muggle school this year. Who wouldn't want to a be a wizard and play some Quidditch instead of doing math? 
School of Rock
Jack Black pretends to be a substitute teacher and takes his class to compete in the Battle of the Bands. A student's dream class where they can learn how to rock out and play sick tunes! 
High School Musical
Remember how I said you get 10 points if you name the movie that quote in the intro was from? Well, here's your answer -- High School Musical a.k.a. my generation's Grease. Troy and Gabriella break through stereotypes and show us that you can be the athlete of the year and the star in the school musical. You don't need to stick to the "Status Quo"(another fabulous song from the soundtrack).
Never Been Kissed
One of the more obscure movies on the list, Never Been Kissed is a literal back-to-school story when a journalist, Josie (Drew Barrymore), goes undercover at a high school to cover a story. She must relive her sad and terrible high school days and but also gets a second chance to reinvent herself. 
Ferris Bueller's Day Off
Every kid's dream to ditch school and spend a sick day cruising around the city. Even though most of the movie takes place outside of school, this is still a great back-to-school movie to watch and kids can live vicariously through Ferris.
Bring It On
Is there anything else more high school than cheerleading? Bring It On is easily one of the most iconic films of the early-2000s and is a must-watch. 
She's All That
This fiick defined the teen movie genre of the late-'90s and showed both how cruel and wonderful high school can be. R.I.P. Paul Walker. 
Those were some of my favorite back-to-school movies! What are YOUR favorites that weren't on our list?
(Image via Paramount Pictures/YouTube)
- Amanda Baltazar, YH Contributing Writer