Articles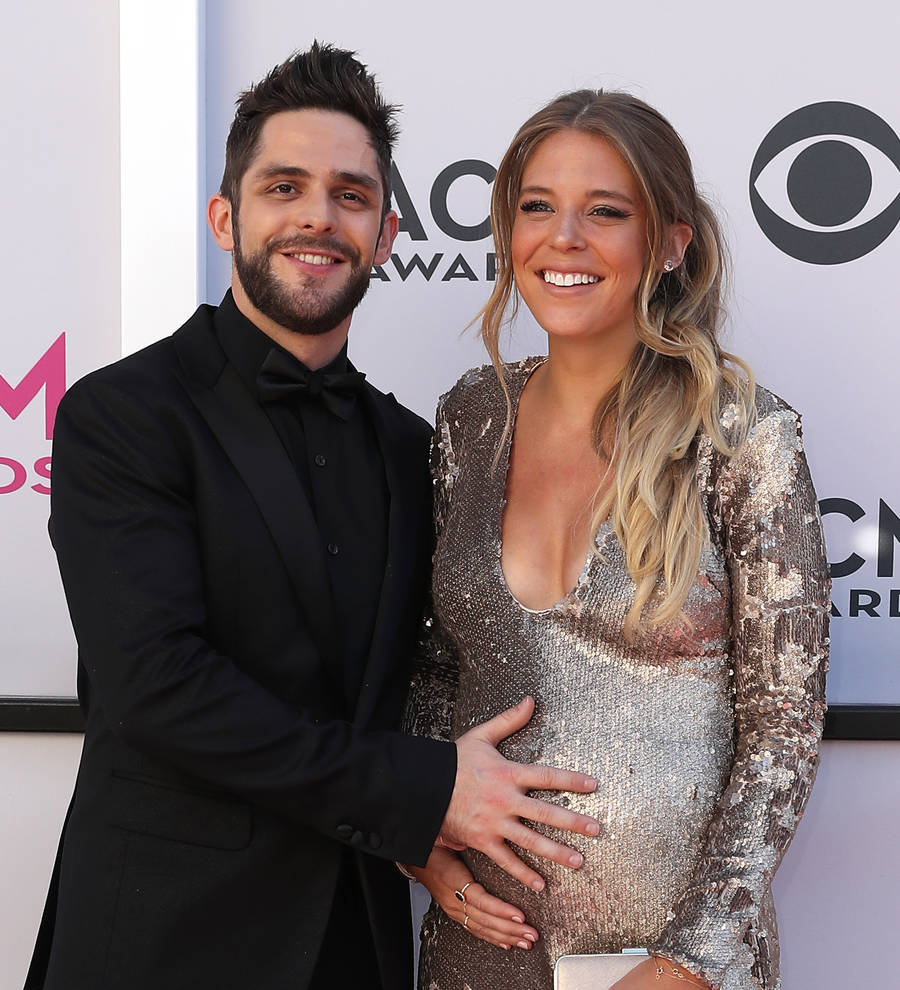 Thomas Rhett is a new dad
Country star Thomas Rhett is a dad again.
The singer's wife Lauren Akins gave birth to a baby girl they've named Ada James, on Saturday night (12Aug17).
The couple first became parents in May (17), when they brought home their adopted daughter, Willa Gray, after a year-long adoption process, which Thomas and his wife called "an emotional roller coaster".
Lauren discovered she was pregnant while the pair was going through the adoption hell. The singer revealed he was to become a dad twice in 2017 back in February.
Celebrating the birth of his first biological child on Sunday (13Aug17), Rhett took to Instagram and wrote: "It was truly the most amazing thing I have ever experienced. I can't believe that we have two daughters!!"
The Die a Happy Man singer went on heap praise on his wife for her perseverance during a long labor: "My wife @laur_akins labored almost 36 hours," he explained. "She is by far the strongest human being I have ever met and I have a newfound respect for moms around the world.
"We are so excited that Willa Gray has a baby sister! Thank you Lord and everyone for the prayers."
The new mom also took to Instagram to add more details, revealing little Ada James weighed in at seven pounds three ounces.
"She is a miracle and God is so good," Lauren wrote. "Thomas Rhett and I are so in love with her. And Willa Gray is so excited to finally have a baby sister."
The couple chose to adopt last year (16) after struggling to conceive.