Paris Hilton loses phones on flight
Written by . Published: August 15 2011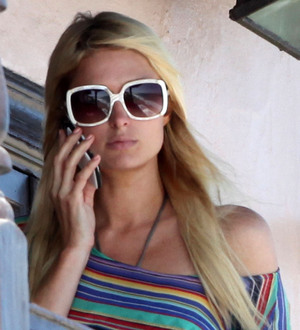 Paris Hilton is experiencing another cell phone drama - she lost two devices during a flight to the Philippines.
The socialite traveled to Manila airport from Dubai on Sunday (14Aug11) to promote a new hotel resort in the region, but on arrival Hilton was left fuming when she was unable to find the phones in her bag.
Television footage reportedly shows the reality TV star getting upset as she realizes the items are missing, while airport staff surround her.
Authorities are now investigating the incident, reports the Associated Press.
It's not the first phone fiasco for Paris Hilton - in 2005 hackers gained access to the star's cell and posted her friends' private telephone numbers on the internet.