Articles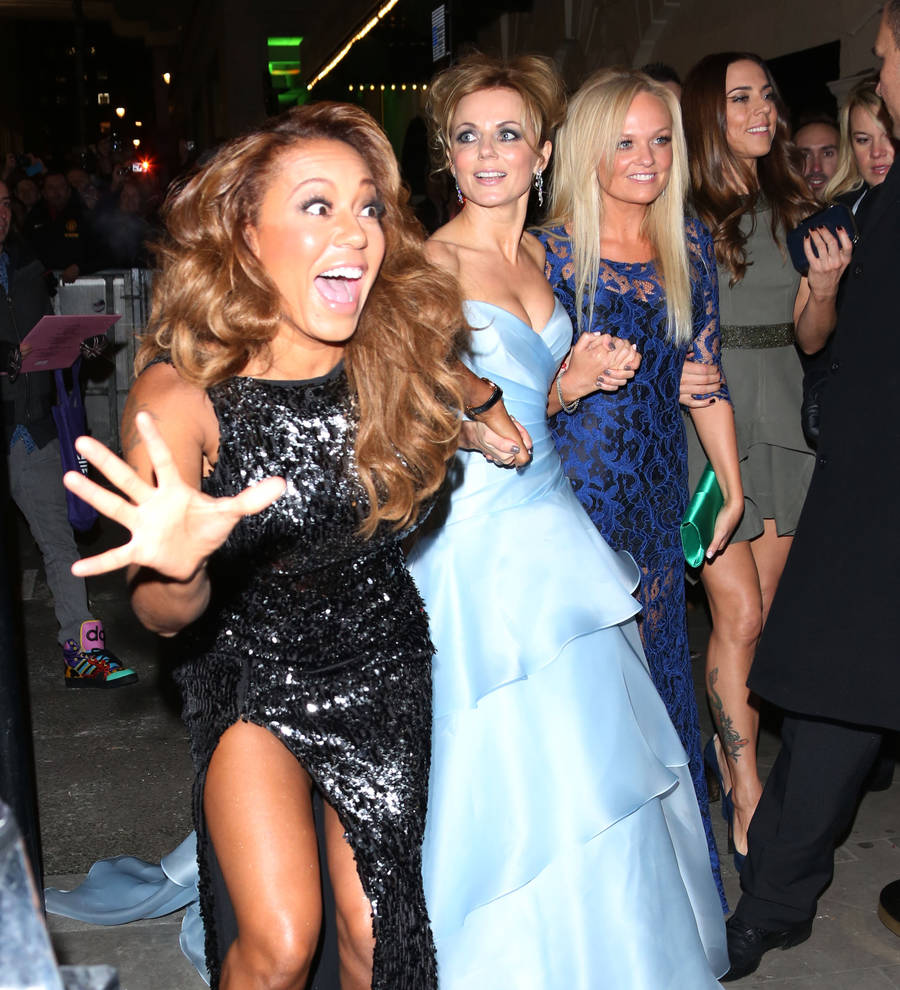 New 'Spice Girls' track Song for Her leaks online
An unreleased track by the remaining members of the Spice Girls, now known unofficially as GEM, has leaked online.
Three of the original five-piece Melanie Brown, Geri Horner and Emma Bunton announced plans to reunite earlier this year (16), but after former bandmates Melanie Chisholm and Victoria Beckham refused to return they adopted the temporary moniker GEM.

Geri, Emma and Mel B originally wanted the full line-up to make a comeback to mark the 20th anniversary of their first hit Wannabe, but have placed touring plans on hold until next year (17) while working on new material as a trio.

On Tuesday (22Nov16) an unreleased track by the three-piece leaked online, after it was posted on YouTube by a user called Mille Spice.

The song, named Song for Her, is an upbeat ditty with a chorus featuring the lyrics, "This is a song for her/you know you light it up/(be)cause you know who you are/stand up, stand up."

Song for Her was not the only new material from members of the group to have leaked online, as tracks purportedly representing the entirety of Geri's fourth solo studio album, Man on Mountain also appeared on the video streaming site.

Despite wanting to put her pop star past behind her and focus on her fashion business Victoria Beckham was also the victim of a musical leak earlier this year (16), as a number of her old solo recordings were made public.

Mel C refused to join the reunion as she felt the group's performance at the 2012 London Olympics closing ceremony was the right way to end the group's time together.

GEM are yet to announce any tour dates and Mel B recently expressed her frustration at the torturous way the Spice Girls attempted reunion has unfolded.

"I wish there was something to say," she told Australia's Daily Telegraph newspaper last week. "I'm fed up with talking about it because until it is absolutely set in stone and everybody gets their a**e in gear, there is nothing to say."

The group's reunion plans have also been placed in doubt for a happier reason as last month (Oct16), Geri announced she was pregnant with her second child, her first with her Formula 1 motorsport team boss husband Christian Horner.