Miley Cyrus confronts fan over gay rights tattoo
Written by . Published: August 01 2011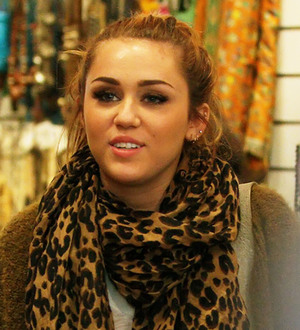 Miley Cyrus had been forced to defend her pro-gay marriage tattoo from angry fans.
The Party In The U.S.A. hitmaker recently displayed her support for the gay community by getting an equals sign etched on the inside of her ring finger to represent marriage equality. She then posted an image of her latest inking with the caption, 'All LOVE is equal'.
However, her latest body art has prompted a backlash on her Twitter.com page, with Cyrus confronting one furious fan.
The pop star wrote, "Where does it say in the bible to judge others? Oh right. It doesn't. GOD is the only judge honey. GOD is love."
However, when Cyrus' supporters turned on the person who angered the singer, she attempted to play peacemaker by posting, "Everyone is entitled to opinions! if you don't stand for something you'll fall for anything."
In June (11), New York officials passed a bill to legalise gay unions across the state.