Articles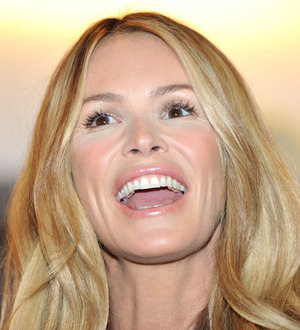 MacPherson bought mom a house with nude picture profits
Supermodel Elle Macpherson bought her mom a new house with the cash deals she negotiated for naked shots of herself in the mid-1990s.
The Aussie star, nicknamed The Body, reveals she set up a nude shoot with photographer Herb Ritts after tabloids began to pester her ex-boyfriends for saucy shots once she bared all in the 1993 movie Sirens.

She tells Britain's Daily Telegraph newspaper, "I said, 'OK, you want naked? I'll give you naked - but on my terms."

The tasteful nudes netted MacPherson a small fortune and set her on the path to building up her own business empire - and buying her mom a house: "I recognized that working for a business in which I did not have a profit share was not attractive."