Lady Gaga couldn't take a year off like Beyonce
Written by . Published: August 02 2011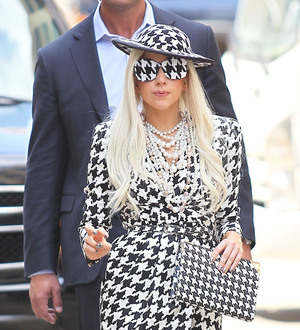 Lady Gaga can never imagine following in the footsteps of her pop pal Beyonce and taking a year off work to travel the world - because she loves the "loneliness" that comes with having a hectic schedule.
Beyonce took time out of her career prior to the release of her new album 4 and spent her days travelling the world, indulging in her favourite foods and spending quality time with her family and husband Jay-Z.
But Lady Gaga, who has twice collaborated with the R&B superstar, insists that lifestyle isn't for her - because the New York native thrives on keeping busy.
Speaking on talk show The View on Monday (01Aug11), she says, "I'm actually the complete opposite... I think I want to see less of the world! I kind of just wanna be with my friends. I stay really, really close to the people who have always inspired me. I sort of treasure the loneliness (of being a pop star).
"As a strong Italian female, I don't feel that I necessarily feel the need to be entertained by other things all the time... I like to cook, I like to make music..."