Articles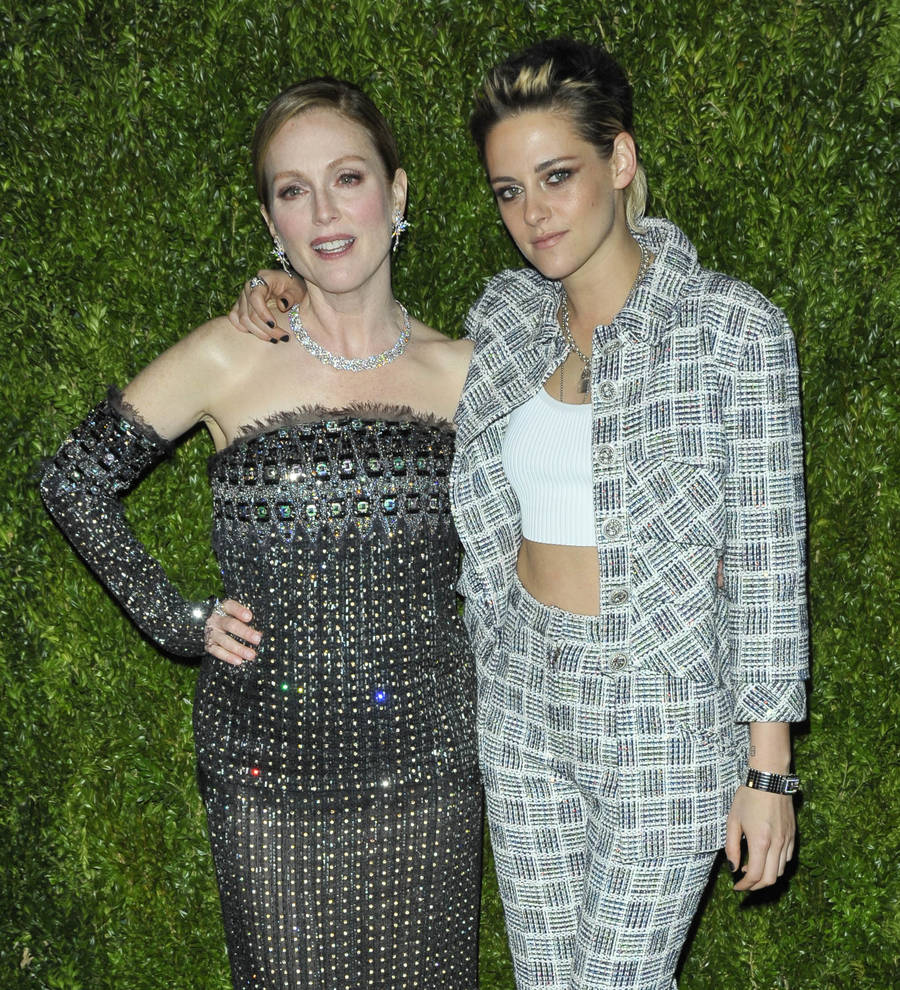 Kristen Stewart praises 'work mum' Julianne Moore at film benefit gala
Actress Kristen Stewart helped to honor her "work mom" Julianne Moore at the Museum of Modern Art's 10th annual Film Benefit in New York City on Monday night (13Nov17).
The Oscar winner was celebrated for her career achievements at the glitzy gala, where Kristen joined the likes of Alec Baldwin, Elizabeth Banks, and director Todd Haynes in saluting Julianne.
Baldwin was unable to attend the event in person, but sent in a video message to kick off the night's praise, with the cheeky actor telling his Still Alice co-star, "Your talent is as great as the many freckles you have."
Kristen, who played Alec and Julianne's daughter in the 2014 drama, then took the stage to gush about the 56-year-old.
"I am, in this odd way, very proud of you tonight...," she smiled. "It's an odd thing to be proud and awestruck at the same time."
She then joked, "You're like my work mom. I love my mom, no disrespect at all, but I wish you were my mom."
Julianne's director husband Bart Freundlich also addressed the crowd at the bash, explaining his wife is "not perfect", although she comes pretty close.
"She's a little bossy and she's not good at sports, but she's a deeply and unusually talented artist," Bart shared. "The truth is, she's a better person than she is an actress."
As Julianne stepped onstage to deliver her acceptance speech, she took a moment to touch on the political divide in America and the nation's controversial President Donald Trump, as well as her hope for a brighter future.
"We are currently living in very difficult times where our very humanity feels threatened and dismissed by a leader who continues to demean and berate, ignore and debase us all," she declared. "But I have truly been heartened by those who have spoken out, and our refusal to accept this behavior as normal.
"And I believe that we're witnessing a time and we are learning that the more we validate and see one another's experiences and add our voices to one another's, the stronger we are as a human force and the more likely we are to affect lasting change and rid ourselves of racism, gender bias, sexual assault and gun violence."
Previous MoMA Film Benefit honorees have included Cate Blanchett, Tom Hanks, Tilda Swinton, Tim Burton, Quentin Tarantino, and Kathryn Bigelow.