Articles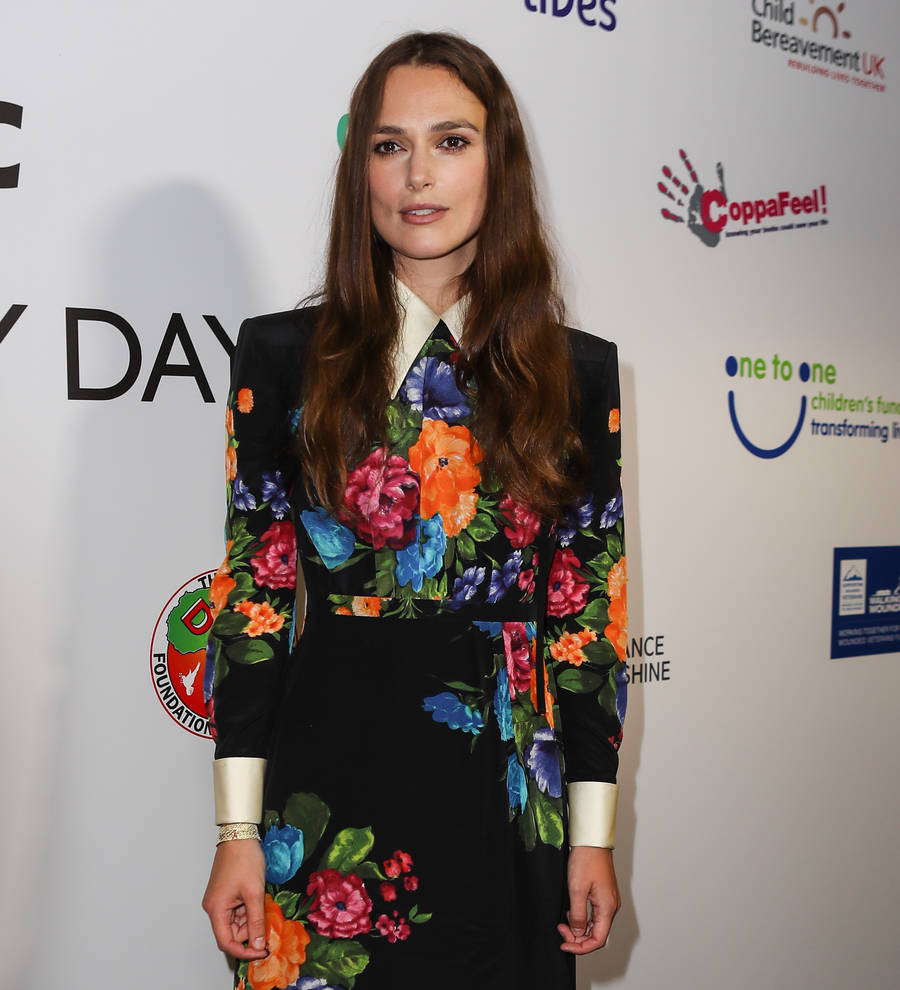 Keira Knightley wigs out to star in husband's music video
Keira Knightley has gone incognito in a pink wig and sequinned dress to make an appearance in her husband James Righton's new music video Let Her Love In.
The Pirates of the Caribbean actress further hides her identity by donning a pink masquerade mask in the footage, which was shot on an iPhone in the south of France.
In the video, Keira looks to be thoroughly enjoying herself as she lets her hair down and dances around in her guise. Other images in the video include James, wearing a blue trouser suit, playing the guitar, dancing around and reclining on an inflatable flamingo in the pool.
After the video was captured on a humble phone, James, who now operates under the name Shock Machine, then directed and edited the video himself before releasing it.
Keira's appearance in the video came after she revealed during an interview with chat show host Jimmy Kimmel in 2014 that she had no idea how to define James' former band the Klaxons' music.
"It's like wonky pop, electro funk, pop - I'm not really sure about music. They bounce up and down a lot and people dance - what does that make it?" she laughed.
Keira, who married James in 2013, also revealed she used to enjoy spending time on the tour bus with the Klaxons, but added that three days was her limit.
"There's four of them in the band and then four crew - eight men in a bus together without a shower, it doesn't smell good," she said. "The bus is nice - you get a bunk. The first time I went on I got so confused by the bunk. I woke up in the middle of the night, we had been drinking quite a lot, and I woke up and it's totally pitch black. And I thought I'd died because it just like I was in a coffin and I had no idea what was going on. And I just remember crawling out and my husband, we were very new together, we were in the same bunk - we don't do the same bunk together anymore - but I was thinking, 'Oh my God, there's a body in here with me!'"
The Klaxons announced their split in 2014, and James signed a new record deal under the moniker Shock Machine in March, 2016.