Articles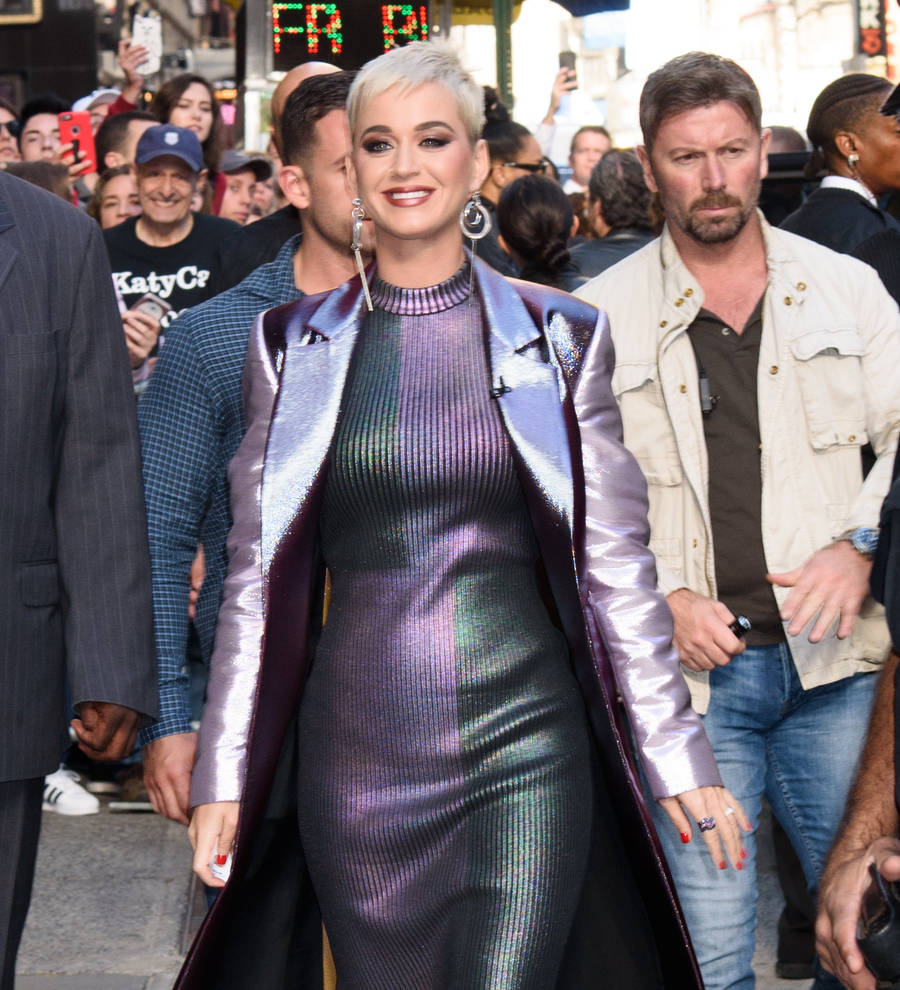 Katy Perry, Demi Lovato and Cardi B support bullied student after video goes viral
Katy Perry, Demi Lovato and Cardi B were among the musicians offering their support to student Keaton Jones after he shared a heartbreaking video message to his bullies.
Keaton, a student from Maynardville, Tennessee, struggled to hold back tears in the video, which was viewed 19 million times and shared more than 389,000 times as of Sunday evening (10Dec17), as he reflected on why the bullies "make fun of my nose, call me ugly, say I have no friends".
"Just out of curiosity, why do they bully?" he asked. "What's the point of it? Why do you find joy in taking innocent people and finding a way to be mean to them? It's not okay."
Following the video going viral, hordes of celebrities rushed to send Keaton motivational messages, praising him for being so brave in sharing his story.
"This broke my (heart) today. Please be kind to one another," Katy wrote, while Demi, who herself has been a victim of bullying, tweeted: "I #StandwithKeaton. Keaton baby, just know you're not alone. There are so many people who come out of bullying so much stronger and you will be one of them!! God bless you sweetheart."
Bodak Yellow star Cardi didn't hold back in her heated rant after seeing the video, writing across several tweets: "I'm so Sad and angry like I'm OD hot. Please teach your kids not to be bullies. Teach them how to be tough but not too pick on others... I can't get that boy In that video out my mind. I wish i can give him a hug and beat the s**t out them kids that pick on him. I don't care if they kids F**K YOU!!... That video had me f**ked up all night long. S**t hurt me like it's my own."
Other stars offered Keaton their friendship, with Snoop Dogg tweeting: "Say lil Man U (sic) gotta friend in me for life hit me on dm so we can chop it up love is the only way to beat hate."
Kelsea Ballerini wrote, "buddy next time I make it home to Knox I'm going to walk into that lunchroom with you and watch the bullies say they are sorry to you. you don't deserve that. keep your head up and continue to be kind...you will always Come out on top. sending a hug", while DJ Zedd tweeted, "Hey Keaton Jones, I'd like to invite you to be my guest at any show of mine of your choice. I'll cover ur (sic) flights and accommodation. Big up for speaking up, buddy!!!"
Actors Chris Evans and Mark Ruffalo invited Keaton to the premiere of Avengers: Infinity War next year, while Hailee Steinfeld asked him to be her date to the Pitch Perfect 3 Los Angeles premiere on Tuesday.