Articles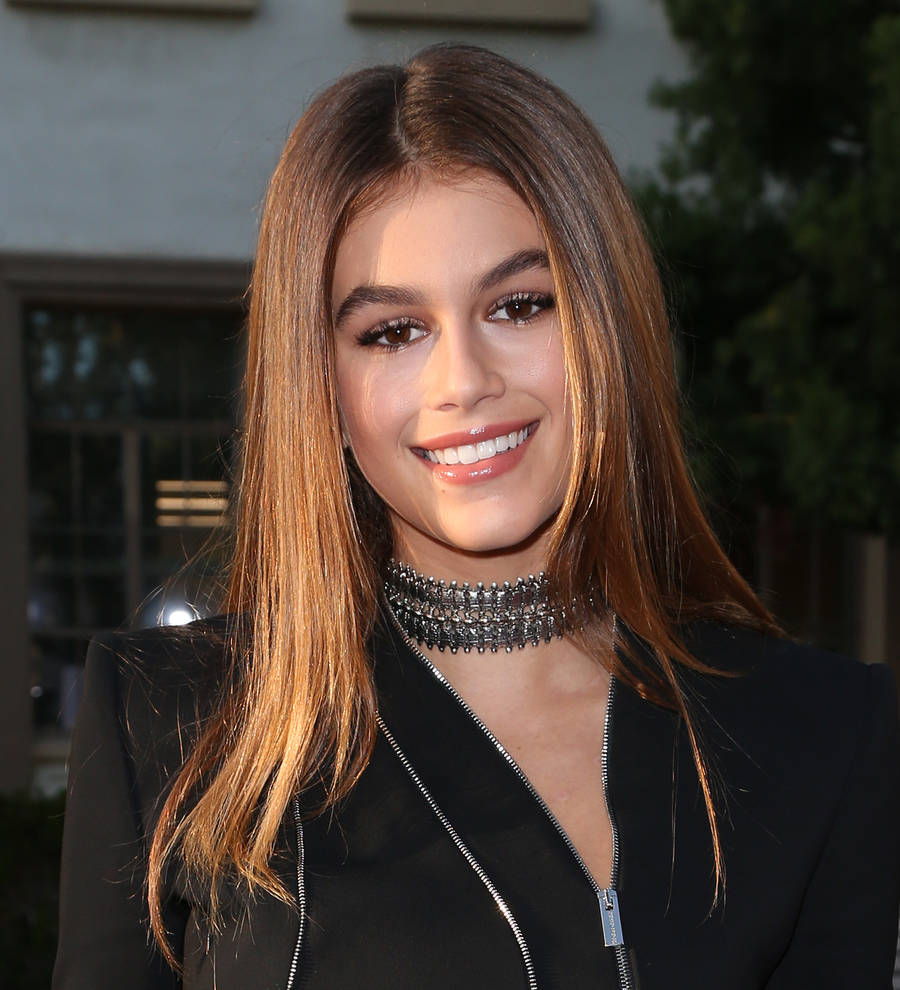 Kaia Gerber: 'My supermodel mom Cindy Crawford doesn't age!'
Kaia Gerber has joked it's "unfair" her supermodel mother Cindy Crawford doesn't appear to age.
The 15-year-old star is becoming a fully-fledged fashion star in her own right thanks to gigs including posing for LOVE magazine and appearing in Marc Jacobs Beauty's fall 16 campaign. She's certainly gained her mom's striking looks, but Kaia will always be in awe of how youthful 51-year-old Cindy looks.
Asked by Refinery29 what the best and worst part of having a supermodel mom is, she said: "The best part is all the advice she can give me. The worst part is how beautiful she is. I don't even want to be in a photo next to her because she's incredible. She doesn't seem to age, which is not fair.
"I used to have to steal her Marc Jacobs Beauty products because I didn't have any of my own, but now I have a few, so I don't have to do that anymore."
Kaia is considered part of the new generation of models, which also features the likes of Gigi Hadid and Kendall Jenner, and the teenager likes the fact that fashion has become less exclusive over the years. Thanks to the popularity of social media it's now easier to pursue a career as a model, something Kaia thinks is "amazing".
"I just hope that people see models as not so untouchable and more relatable, since they can see into your everyday life rather than just seeing you on the cover of a magazine in full hair and make-up," she added.
On whether she feels pressure when it comes to using apps like Instagram, which encourages its users to put filters on their photos, Kaia insisted that while she's careful about her uploads she also has to remind herself that she's still young.
"I don't feel pressure to be perfect all the time, because nobody is and I think I almost respect people who show off their imperfections more because you can relate to them. When I see Instagram (posts) that are really perfect, it's hard to respond to that," she noted.