Articles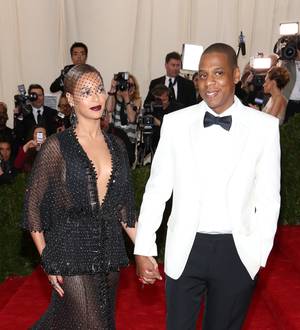 JAY-Z and Beyonce were collaborating on joint album before 4:44 and Lemonade
Jay-Z and his wife Beyonce were working on a joint album before the release of their deeply personal records 4:44 and Lemonade.
The Drunk in Love hitmaker released her sixth studio album in 2016, while her husband's project came out earlier this year (17), and now the 99 Problems star reveals the couple was making music together while the albums were being recorded - but Beyonce's acclaimed Lemonade was ready to come out before his.
"We were using our art almost like a therapy session," he tells the New York Times Style magazine, "and we started making music together. And then the music she was making at that time was further along. So her album came out, as opposed to the joint album that we were working on."
But there's still a chance the couple, which shares three children, will revisit the joint album project in the future: "We still have a lot of that music," the rapper explains.
JAY-Z also admits it was uncomfortable for them to hear each other air out their grievances publicly, but being in the "middle of the pain" made their relationship stronger.
"We had a lot of conversations," he says. "(I was) really proud of the music she made, and she was really proud of the art I released. At the end of the day we really have a healthy respect for one another's craft. I think she's amazing."
"Most people walk away (from marriage), and the divorce rate is, like, 50 per cent or something 'cause most people can't see themselves," he adds. "The hardest thing is seeing pain on someone's face that you caused, and then have to deal with yourself."