Articles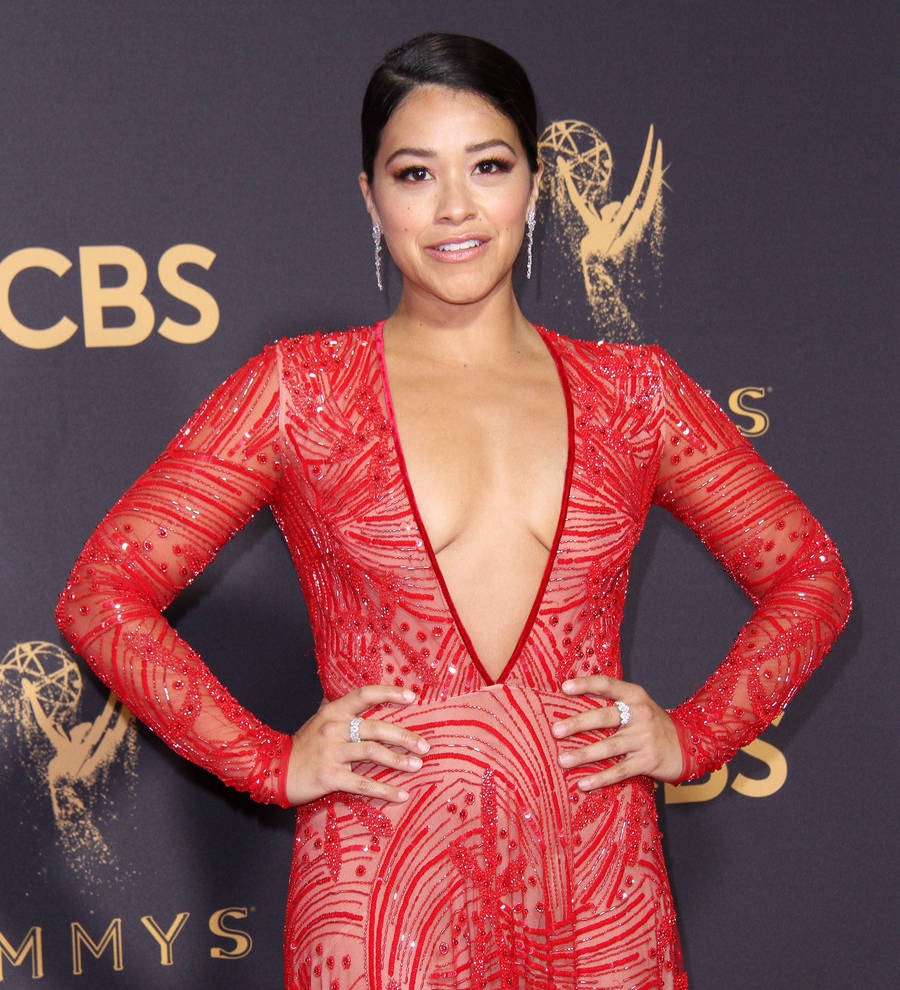 Gina Rodriguez's Emmy prep involved pull-ups and French toast
Actress Gina Rodriguez risked a potential fashion disaster as she prepared for Sunday's (17Sep17) Emmy Awards by performing a pull-up in her red carpet gown.
The Jane the Virgin star was a guest presenter at the Los Angeles ceremony, and shared her preparations for TV's big night in various posts on Instagram.
One video clip uploaded to her Instagram Stories timeline featured Gina squeezing in a mini-workout in her dressing gown, showing off her upper-body strength on a pull-up bar.
However, she also decided to see if she was able to complete the exercise after slipping into her scarlet Naaem Khan dress, which luckily stayed intact as she successfully pulled off the daring move.
"You know I had to try!" she smiled in a follow-up clip.
Gina also shunned dieting ahead of her red carpet appearance and shared footage of her boyfriend, Joe LoCicero, cooking up a feast of French toast for brunch hours before the event.
"This is the kind of Emmys prep that goes down in the LoCicero/Rodriguez house," she quipped, clearly poking fun at Hollywood actresses' usual awards show preparations.
Gina didn't have to worry about looking bloated on the red carpet - she has been whipping herself into shape in recent months with boxing and martial arts training, and she couldn't be more proud of her peak fitness levels.
She recently told Shape magazine, "I'm the strongest I've ever been... doing Muay Thai taught me so much about my body. Now I view it as an engine that keeps me active and healthy."
"I love my shape because it makes me strong and fearless," she continued. "It can be difficult to have a good relationship with your body when outside forces are telling you what you should look like. The reality is that there's a huge spectrum of body shapes, and we need to celebrate all of them."