Articles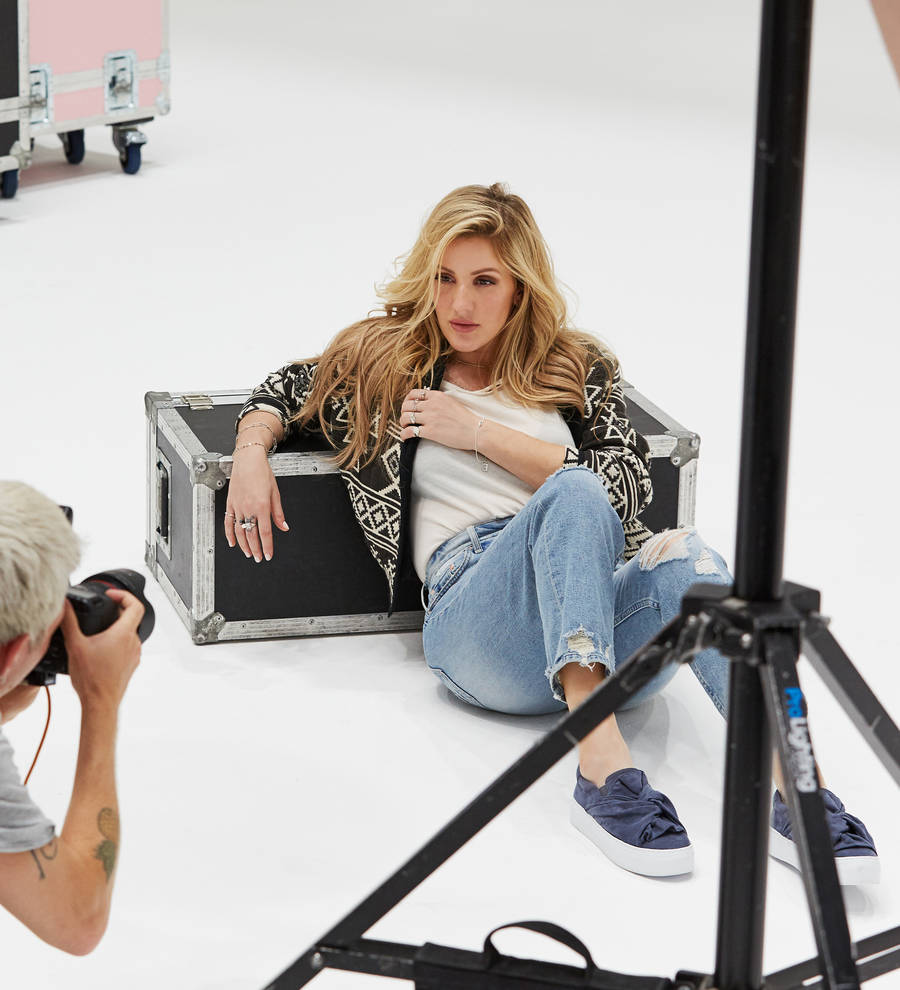 Ellie Goulding: 'Glastonbury gig took my mind off Brexit turmoil'
Ellie Goulding was able to forget about Britain's "heated" political landscape when she played at Glastonbury festival last year (16).
The 30-year-old was one of the many stars to take to the stage at the annual music event in Somerset last year, at a time when Britain was in turmoil with the vote to leave the European Union at the forefront of everyone's minds. So being able to perform some of her biggest hits to the energetic and excited audience was just what Ellie needed to take her mind off things.
"It was definitely poignant last year when I did Glastonbury and it was a very heated time with politics, with Brexit and everything - it's the one place people can go to forget about all of that and I forget about it as well, which is great," she said while shooting a new video to promote her autumn/winter Star Collection shoe range for Deichmann.
Ellie is a regular on the festival circuit, with performances at V Festival in England and SummerDays Festival in Switzerland among her scheduled gigs this summer. However, she recently took to Twitter to complain about inequality in the music industry when it comes to festival line-ups.
"Still so proud as a female artist to be headling (sic) and playing festivals around the world every single year. Thank you for continually believing in me. It always feels like a triumph to win so many people over who were waiting for a band," she wrote.
"Need to give myself credit sometimes as I've been doing this nonstop for over seven years. I don't see many females at these festivals."
It's not the first time the Love Me Like You Do star has spoken out about this issue; back in 2015 Ellie told Cosmopolitan: "I got annoyed when Glastonbury had so many men on the line-up."
But she also acknowledged that her feelings changed when she saw Florence and the Machine headline that year's festival.
"Then Florence headlined. Things are changing, you know? And I love it," she added.