Drew Barrymore moved by African children's school joy
Written by . Published: August 17 2011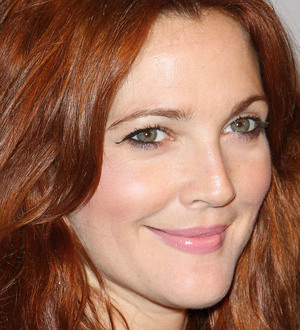 Drew Barrymore became emotional on a recent charity trip to Africa after witnessing local children's delight at heading to school - because she missed out on a traditional education as a child star.
The actress found fame in 1982's E.T. the Extra-Terrestrial at the tender age of seven and she landed several other roles as a youngster, which resulted in her receiving on-set tuition.
Barrymore admits she "didn't have a kids' life" and she was thrilled to see how much Kenyan children enjoy their schooling during a recent trip to the country with the World Food Programme.
She tells Conde Nast Traveler magazine, "I was really moved. I never went to school myself. I was doing a job and didn't have a kids' life. I wanted to learn more about why these kids were so passionate, walking so far and overfilling their classrooms.
"I didn't want to be on a soapbox, this Westerner living in a bubble, so on the first trip I was a little nervous. I asked questions and listened a lot...
"It's amazing to me that the kids mention professions which involve helping others, that they are naturally philanthropic. People can feel unconfident (sic) about sending money into the void of a charity. But when you find something like this that speaks to your heart, it gives you the courage to look beyond your own problems and take the first small steps to try as an individual to make an impact."