Rob Riggle
Once a Marine always a Marine, but Rob Riggle has decided to throw some acting in the mix, from "The Daily Show" to blockbusters such as Killers and Step Brothers. We also test the Marine's knowledge on industry folk who served such as himself. Hosted by RJ Williams.
Aaron Paul
Emmy nominated Aaron Paul explains his first unique, albeit bizarre, acting gig.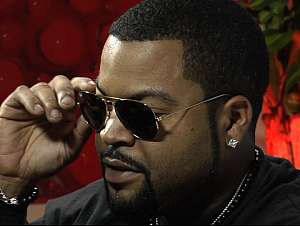 Aaron Fresh
Nick Cannon's newest protege Aaron Fresh creates a beat box jingle just for Young Hollywood.
Twilight's Wolf Pack
We howl in laughter with the Wolf Pack from Twlight: Eclipse - Alex Meraz, Julia Jones and and Chaske Spencer.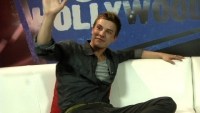 Twilight Villain Xavier Samuel
Meet the newest vampire villain to the cast of the Twilight Saga, Xavier Samuel, as he shares what it's like being the newbie on set.
Twilight's Jackson Rathbone
Between being a vampire to a tribe warrior, Jackson Rathbone shares which of his movies he thinks will be a bigger summer hit.
Cat Deeley
"So You Think You Can Dance" host Cat Deeley as she talks about what it is like being her own personal stylist.
Cast of Grown Ups
Find out who pays for dinner and who gets out of it when the cast of Grown Ups goes out together.