HIT & RUN's Dax Shepard & Kristen Bell Have a Love-In!
Do you feel the love? We certainly do when real-life couple and stars of crime caper 'Hit and Run', Dax Shepard and Kristen Bell, stop by the Studio to get in some good PDA -- but it's okay, because Georgie is on hand to help our host not feel like a third wheel! (For a little while anyway...) In the meantime, Dax tells us what inspired him to write and direct this film, and Kristen describes the subtle nuances of Resting Bitch Face.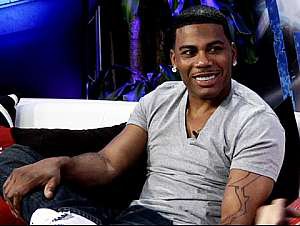 What's "Next" for Nelly
Grammy-winning rap artist Nelly stops by the Young Hollywood Studio to talk about his role as mentor on the CW's reality talent show, "The Next", and why he was inspired to help emerging artists. He also talks about his seventh studio album, 'M.O.', and the meaning behind the title.
Behind the Hollywood Sheen with Melanie Lynskey
Actress Melanie Lynskey visits the Young Hollywood to discuss her May-December romance flick 'Hello I Must Be Going' and reveals her thoughts on some of her many A-List co-stars, including George Clooney, Kate Winslet, and Charlie Sheen.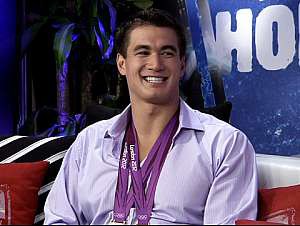 Olympic Swimmer Nathan Adrian Relays His Olympic Gold
Olympic swimmer Nathan Adrian drops by the Young Hollywood studio with three good friends in tow: the Gold Twins and Mr. Silver! Nathan talks about his experiences in London being the anchor leg of the Men's 4x100m medley relay behind some already impressive talent like Michael Phelps! He also shares his feelings about winning individual gold, how his life has changed in the past month, and how he transports his medals in public!
Aly Raisman Sticks Her Olympic Landing
Team USA captain and All-Around Women's Gymnastics Gold medal winner Aly Raisman visits the Young Hollywood Studio to reflect on her experiences at the London Olympics, including nailing her floor exercise and meeting Kate Middleton.
Spittin' Rhymes with Rap Phenom Lil Niqo
Rap prodigy Lil Niqo visits the Young Hollywood Studio and chats about his single "Television Love", his tour with Mindless Behavior, and some of his favorite trends of the moment.