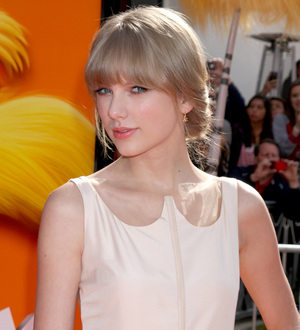 Taylor Swift threw 'pathetic single girls party' on Valentine's Day
Published: 02-21-2012
Country star Taylor Swift spent her Valentine's Day (14Feb12) hosting a "pathetic single girls party" with her close friends.
The Love Story hitmaker, who has previously dated Joe Jonas, Taylor Lautner and Jake Gyllenhaal, decided to mark the lovers' holiday by gathering her pals so none of them were lonely on the most romantic day of the year.

Swift tells Ellen DeGeneres, "I actually had a pathetic single girls party. It was cool. That's actually what it was called.

"(We) just ate whatever we wanted and danced. We made these little profile cards about why we're single."

But that doesn't mean the singer isn't enjoying life without a significant other.

She adds, "I'm not saying that being single is pathetic. We've talked about this. I think it's awesome."