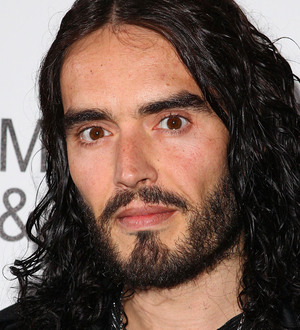 Russell Brand to star in Idle play
Published: 02-21-2012
Russell Brand is set to make his theatre debut with a starring role in a play written by Monty Python funnyman Eric Idle.
Idle, who also wrote popular stage show Monty Python's Spamalot, has put pen to paper to create a new four-part comedy called What About Dick? which will be given a one-off run in Los Angeles later this year (12).

Brand has now agreed to tackle the lead role of Oxford student Dick alongside fellow British stand-ups Billy Connolly and Eddie Izzard, as well as Tim Curry and former Frasier star Jane Leeves.

The production will be staged as a radio play, with the actors reading from scripts, and will take place over four performances at the Orpheum Theatre in L.A. from 26-29 April (12).

The shows will be taped for subsequent home release, according to the Los Angeles Times.