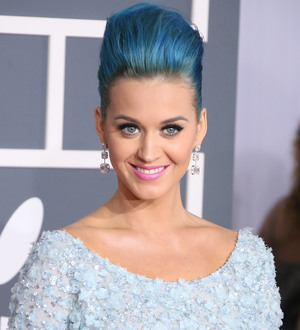 Katy Perry lands TV role as prison guard
Published: 02-22-2012
Pop star Katy Perry is set for a spell behind bars - as a tough-talking TV prison guard in hit comedy Raising Hope.
The Firework hitmaker will join the cast of creator Greg Garcia's Emmy-nominated TV series for the upcoming 6 March (12) episode - and the singer has her best friend, Raising Hope star Shannon Woodward, to thank for landing her the role.

In a fun statement, the estranged wife of comedian Russell Brand says, "Shannon Woodward is my best friend. A couple weeks ago, I was home, just toasting up a frozen chicken fillet when she called me up and asked if I wanted to do something 'fun' for a change and try out a guest role on her TV show. I thought, 'Sure, I have nothing else to do, and I like chillin' with my best friend.'

"Greg was nice, but I hope he's not secretly sabotaging my potential future career by typecasting me in the role of just a looker, so that I would never be able to play anything more challenging."

An equally entertaining statement from executive producer Garcia reads: "Shannon Woodward told me that her friend Katy was interested in doing an episode and I thought, 'Why not? Let's do your friend Katy a favor.'

"Then she came in and did a terrific job. She was hilarious. And now people are telling me that Katy is also a singer. I sincerely hope that her appearance on the show helps her get her singing career off the ground. It's a tough business."