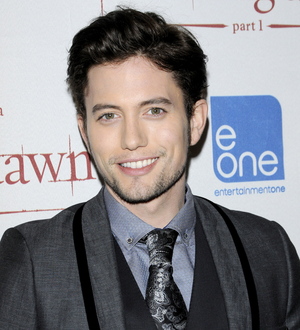 Jackson Rathbone taking baby advice from his parents
Published: 02-22-2012
Twilight star Jackson Rathbone is brimming with excitement about impending fatherhood, and has been asking his own parents for tips on bringing up children.
The actor and his girlfriend Sheila Hafsadi are expecting their first child later this year (12), and the 27 year old has turned to his mom and dad for pre-birth advice.

He tells Access Hollywood, "I'm going to be a dad!. It's kind of the greatest, most exciting thing that's ever happened to me in my life, so I'm very excited.

"I've got amazing parents to learn from. I've been on the phone with them every day since (we got the pregnancy news)."