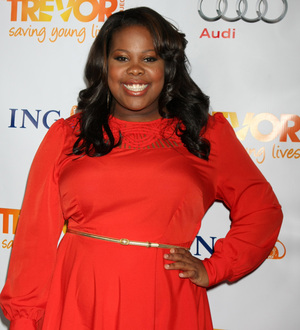 Amber Riley quit junk food after stomach agony
Published: 02-22-2012
Glee star Amber Riley was forced to change her eating habits as her love of junk food left her with crippling stomach pains.
The actress, who plays Mercedes Jones in the hit TV show, has been sporting a slimmer frame recently after dropping two dress sizes.

Riley insists she has always been happy with her curves, but she was pushed her to change her lifestyle because of the effect fatty foods were having on her health.

She tells People magazine, "I dropped two dress sizes! I decided I was going to make a change and eat healthier. (Junk foods) were attacking my stomach.

"I've always been comfortable with my size. I just decided it was time to get healthy."