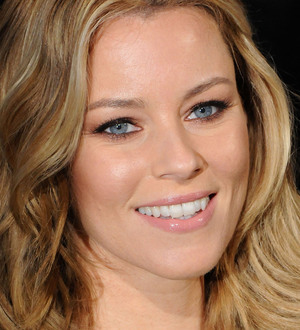 Elizabeth Banks: 'Extras collapsed on Hunger Games set'
Published: 02-22-2012
Elizabeth Banks has revealed the set of highly-anticipated fantasy film The Hunger Games was so hot, dozens of young extras collapsed.
The W. star plays Effie Trinket in the big screen adaptation of Suzanne Collins' bestselling novel about youngsters battling to survive in a series of deadly games.

Banks has now revealed the young cast faced real-life difficulties after the temperature soared on the North Carolina set, and many began to faint.

She tells MTV.com, "It was difficult to shoot under insane conditions, about 105 degrees. We had all these young kids there dropping like flies. It was madness."

However, Banks found the tough shoot was made more bearable by her co-star Woody Harrelson.

She adds, "I think whenever it's difficult, one of my favourite ways to deal with it is to joke around. We take the work seriously, but try not to take ourselves too seriously. Woody (Harrelson) is a great partner in crime, he tells really off-colour jokes and is fantastically self-deprecating and fun to be around."