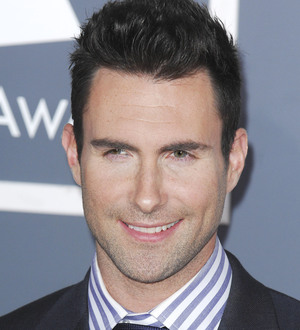 Adam Levine defends Christina Aguilera after Stern's 'plus size' jibe
Published: 02-22-2012
Adam Levine defended his The Voice co-star Christina Aguilera on radio this week (begs20Feb12) after shock jock Howard Stern poked fun at the pop star's weight.
The Beautiful hitmaker has been criticised by gossips in recent years for showing off a curvier figure, but recently brushed off the comments, declaring: "As long as I'm happy in my own skin, that's all I need. I'm happy with where I'm at. I have a boyfriend that loves my body. I love my body."

DJ Stern brought up the subject of Aguilera's weight during a chat with the Maroon 5 star on his Sirius radio show on Tuesday (21Feb12), asking him, "Why do you think she's got so heavy, is she upset? She used to be so f**king hot! And her clothes are too tight, am I right?"

Levine joked, "Her clothes are tight, she likes to wear tight clothes!" before adding: "She clearly likes to talk about being comfortable with being a woman, and snapping her fingers and doing the whole (diva) thing."

Stern then declared, "When you're a plus sized woman, you can't wear the tight clothes anymore", but the rocker jumped in to reply: "I wouldn't go that far actually."